If there's one thing we can all agree on when it comes to ADHD, it's that it's a complicated condition. There's no one-size-fits-all solution or management hack, which presents serious challenges when searching for effective and personalized treatment.
An area providing great hope for optimizing ADHD medication is pharmacogenetics. It refers to genetic testing to determine the best combination of drugs to help treat ADHD on an individual basis. Though pharmacogenetic tests cannot diagnose ADHD, they may be a helpful tool for finding practical and personalized medication solutions.
Too long; didn't read
Pharmacogenetic tests may help people find effective ADHD medication based on an individual's genetic makeup.
Pros of genetic testing for medication include efficacy, avoiding trial and error, and lowering the risk of side effects.
Cons of genetic testing include the high price and inconclusive research.
Insurance may or may not cover pharmacogenetic testing. Check with your provider to find out.
What is pharmacogenetics?
The field of pharmacogenetics and pharmacogenomics is a new (and exciting!) area of research that combines human genetics and drug metabolism. More specifically, it can determine how someone's body will react to certain types of medication based on their unique genes.
Doctors and researchers hope to use this field to provide patients with a more personalized treatment regimen, including specific brands and dosages.
Pros and cons of genetic testing for ADHD medication
The human body is incredible, and what makes it even more remarkable is that each body works differently. But this can make finding effective medication difficult - for any condition - but even for people hoping to manage their ADHD.1
Enter: pharmacogenetics.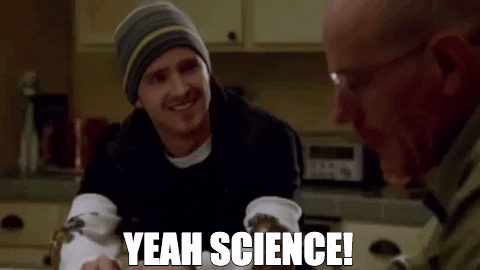 Pros of pharmacogenetics
You will find effective ADHD medication.
Pharmacogenetics can help identify which medicines (and what dosage) will provide the most effective ADHD treatment for any individual patient.2 Many people are disappointed after trying ADHD medication for the first time, hoping it will change their life, only to find it doesn't work for them or that the adverse side effects outweigh the benefits.
This can be the case for any ADHD medication – stimulants (Adderall, Vyvanse, Concerta, Ritalin, etc.) and nonstimulants (Strattera, Wellbutrin, Guanfacine, etc.) alike.
Genetic testing may enable people to avoid ineffective treatment attempts and find the right solution without trial and error.
It reduces the risk of side effects.
Pharmacogenetic testing can account for any potential side effects so you know beforehand which medications you may be sensitive to.
While some people have no issues with stimulants, others find it can cause nausea or headaches, or even worsen their anxiety, and therefore get better symptom relief from nonstimulants.
Gene-based testing lowers your risk of experiencing any initial side effects.
Cons of pharmacogenetics
If genetic testing were all pros and no cons, everyone would be jumping on board! But unfortunately, there are also some drawbacks to pharmacogenetics.
Genetic testing is expensive.
The cost of genetic testing can be up to a few thousand dollars.3 The price difference is often due to health insurance coverage – lower costs are typically associated with partial coverage, whereas higher prices usually mean little to no insurance coverage.
Unfortunately, this makes it an unrealistic and inaccessible option for many.
Research is still ongoing.
Though research for pharmacogenetic testing is currently underway, the field of pharmacogenomics is still in its infancy. That means there is no standard of care for the best testing methods. Instead, it's up to the discretion of the doctor and patient to determine which test to take.
How to find the right kind of test to optimize ADHD meds
Look for a test that is comprehensive but places the primary focus on ADHD. The more genes you can test, the better.
Why?
It provides a broader range of information about medication options and potential side effects.
Is genetic testing for ADHD covered by insurance?
Health insurance coverage for pharmacogenetic testing depends on the specific plan. Some providers may cover part of the test, while others may not cover any at all. Be sure to talk to your provider about this. It's important to note that "more expensive" does not necessarily mean "better test".
So, if your insurance won't help cover the cost of a pricey test, paying a large sum out of pocket isn't your only option. Unless your doctor suggests otherwise, less expensive tests are just as good as costly ones.
-
Sources
1 Proteins Associated with Neurodevelopmental Disorders | Attention-Deficit Hyperactivity Disorder: Genetic, Pharmacogenetic, and Metabolic Insights
2 Molecular Psychiatry | Pharmacogenetics predictors of methylphenidate efficacy in childhood ADHD
3 Neuropsychiatric Disease and Treatment | Estimating cost savings of pharmacogenetic testing for depression in real-world clinical settings