I've been a video game enthusiast since I was a teenager. Even now, as an ADHD adult, video games have this incredible ability to immerse me in a state of hyperfocus. It's a steady stream of dopamine that just keeps flowing, and my ADHD brain can't get enough of it.
And that's great! But also potentially concerning.
Gaming can have profound positive effects on ADHD, but it can also have serious drawbacks. The key to enjoying gaming with ADHD is finding that sweet spot of moderation. But let's be real; we all know how that story goes: it usually ends with another sleepless night.
In this article, I'll explore the pros and cons of gaming with ADHD and share ideas on how we can better manage our gaming habits.
Ready player two?
Too long; didn't read
Video games are appealing to ADHD brains because they deliver instant rewards and are continuously stimulating.
Video games have several positive effects on the brain, such as improved spatial and faster reflexes.
Gaming can improve skills like problem-solving, reading, and math.
Gaming addiction can become a problem when we start neglecting other activities in favor of video games, possibly having a negative impact on social life or personal finances.
What's the connection between ADHD and video games?
Canadian scientists conducted a study on ADHD and gaming in 2021 and found an interesting connection between the two: There's a direct link between the intensity of ADHD symptoms and the duration of gaming sessions.1
⚛️ Science translation? The more severe someone's ADHD symptoms are, the longer their gaming sessions tend to be.
So, it's clear that ADHD minds are naturally attracted to video games, but why? What is it about video games that truly captivates the ADHD brain?
Why ADHD brains like video games
Challenge accepted!
Unlike games that rely solely on slot machine mechanics, some keep us engaged by continually challenging our skills to unlock rewarding experiences. But that's not always a good thing. ADHD brains can also hyperfixate on challenges, and when we can't achieve them, we face overwhelming frustration and tie our failed challenges to our self-worth. (Dark Souls, you have scarred me for life.)
Impulsivity
The fast-paced nature of many games resonates with the impulsive tendencies that many people with ADHD have. However, because of this, we can also struggle to control our gaming habits.
Stimulation
Video games offer constant stimulation and engage ADHD gamers for longer durations than other activities. And with constant action on the screen, there's less chance of getting distracted. In fact, some competitive games will heavily penalize distracted players, so the stimulating effect is a positive feedback loop.
Task avoidance
Task avoidance, also known as procrastivity, is when we intentionally avoid dull, demanding, or uninteresting tasks. ADHDers struggle with procrastivity because it's hard to concentrate on tasks that don't immediately captivate their attention.
So, video games become a more enticing alternative to boring or demanding activities like laundry or writing a paper.
Instant rewards
Gaming offers instant rewards like points, extra lives, and unlocking new levels. This is a powerful motivator for neurodivergent brains since it gives an immediate sense of accomplishment, catering to their delay aversion.
Delay aversion and delay of gratification
People with ADHD tend to despise waiting and struggle to focus on tasks that don't have immediate rewards. Both delay aversion (not wanting to wait) and delay of gratification (waiting for something good) can be more challenging for them compared to neurotypical people. 2
Escaping reality
Video games can provide players with an emotional and mental escape, allowing us to temporarily dissociate from the real world and immerse ourselves in virtual experiences.
As such, many people with ADHD use some form of self-soothing strategies to manage symptoms, and escaping into games can serve as a coping mechanism for things like:
How does gaming benefit people with ADHD?
Video games can offer amazing developmental benefits, similar to what you might achieve in cognitive behavioral therapy (CBT) with a trained psychiatrist.
Task switching and prioritization skills
Regularly playing video games has positive effects on task prioritization and task-switching skills, two common ADHD struggles. This is because many games require players to keep track of multiple goals and tasks and to switch and prioritize between them. 3
Problem-solving & strategic thinking
The whole point of video games is that they provide you with a challenge. You have to consider several options, think about the future consequences of your choices, and solve problems to get the reward. Particularly, strategy games seem to improve critical thinking and problem-solving skills. 4
Improved reflexes & hand-eye coordination
Many people with ADHD have impairments in gross and fine motor control. This can be due to several reasons, including inattention, sensory processing difficulties, dysgraphia, or dyspraxia, which occurs together with ADHD in up to 50% of cases. 5
Fast-paced action video games can enhance reflexes and hand-eye coordination. Improving these transferable skills can help alleviate struggles with daily activities such as handwriting, playing sports, cooking, or driving. 6
Increased spatial awareness and visualization skills
Video games have been shown to promote visual-spatial skills, like the ability to rotate shapes in your mind's eye and spatial perception. The ability to understand and manipulate visual and spatial information is crucial in various everyday tasks like using maps, handling tools, and driving. Additionally, this skill set is closely linked to academic success in STEM (science, technology, engineering, and mathematics) fields.7
Teaching crucial life skills
An anecdote on that from Sydni (our editor-in-chief here at Inflow):
"He [her son] learned how to read at age 5 out of sheer determination to play video games without needing my help with reading."
Many games, especially those directed at younger audiences, include math or reading tasks in their gameplay, thereby teaching these skills to their players.
Social skills & teamwork
Neurodivergent folk often face more challenges when it comes to forming and maintaining friendships. Video games can provide space to engage with people in a shared interest, and many foster prosocial behavior, like being helpful and supportive toward others. Cooperative multiplayer gaming encourages the development of critical social skills, among them organizing groups, dealing with conflict, and working together toward a common goal. 4
Emotional benefits
Video games can be a great outlet for negative emotions. Contrary to the common claim that video games make kids violent, they have been shown to have similar effects as mindfulness meditation in reducing emotional stress. 8
Video game-based treatment for ADHD
Recently, the first FDA-approved video game for ADHD treatment was launched.
EndeavorRx is a typical endless run game where players steer a boat along a river and have to hit specific targets along the way. Players have to differentiate between relevant targets and irrelevant targets. The game is supposed to boost sustained attention and differentiation abilities. The full version of the game is available on prescription.
The drawbacks of excessive gaming (for those with ADHD)
Excessive gaming can have negative impacts on anybody. However, several neurodivergent traits make ADHD brains especially susceptible to the potential negative influences of video games. When gaming behavior reaches an unhealthy level, ADHDers may become even more reliant on the instant gratification and stimulation provided by video games. This can further decrease their ability to focus on tedious tasks or daily life activities, reinforcing typical ADHD struggles.
Gaming may exacerbate ADHD symptoms
While the widespread myth that video games can cause ADHD has been disproven, they may exacerbate ADHD symptoms. Researchers found a correlation between the severity of ADHD symptoms and excessive gaming. They also observed a link between frequent use of video games and the development of ADHD-like symptoms, but stressed that the causal relation between the two could not be predicted based on their data. It's important to differentiate between ADHD-like symptoms that stem from gaming and ADHD as a neurodevelopmental condition.1
⚛️ Science translation? This is essentially a chicken and egg question: While there's a connection between ADHD symptoms and excessive video game use, scientists don't know how they're linked. So they can't say whether gaming causes/worsens symptoms, more severe ADHD symptoms cause a stronger attraction to gaming, or both influence each other, etc. Symptoms caused by gaming that look like ADHD are not the same as 'true' ADHD symptoms caused by the condition present from birth.
Risk of gaming addiction
Video games carry a serious risk of addiction, especially for people with ADHD. Their high reward frequency and engaging nature are very appealing to ADHD brains. It's easy to get lost in them, and in excess, the habit can quickly develop into a type of addictive behavior.
But watch out! Not every gaming habit is an addiction. In order to be diagnosed with gaming disorder, there must be severe impairments in more than one area of life for more than 12 months.
Video games as time thieves
While it's fantastic for an ADHD brain to get lost in an activity and be hyperfocused for long stretches of time, spending several hours a day on gaming can lead to problems at work, in school, and your social life.
Disrupted sleep cycles
For me personally, video games are the reason my sleep cycle is unhealthy. Since I have a thousand things to do during the day, nighttime is the only time I can sit around, play games, and relax. That's called revenge bedtime procrastination, and it's a typical ADHD behavior.
Debt crisis through pay-to-win
A considerable risk of video games are pay-to-win mechanics. Here, players are told to buy in-game currency for real money. Many video games, especially mobile games, use pay-to-win mechanics to get their players to spend money. Some games even use gambling mechanics. A recent example is the FIFA Ultimate Team mode, in which player card packs are bought using real money. The problem is that customers have no influence over which soccer players they get from a pack, so they're encouraged to buy more and more to get the players they want.
Finding balance: Developing healthy gaming habits
As with so many things, balance is key when it comes to gaming. Playing video games in moderation can have remarkable effects on a person. In excess, it can be detrimental.
So, how do you form healthy gaming habits? A few ways of how you could establish healthy gaming habits are:
Set timers
Limit access to specific times
Uninstall your favorite games
Use it as a reward instead of procrastinating with it
Schedule appointments with friends outside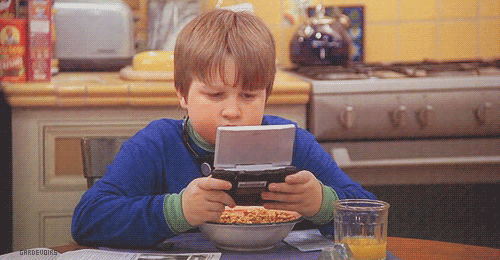 Final thoughts
I'm a great fan of gaming. I'm inclined to believe that video games can be great for mental health and emotional development and even helpful in treating ADHD symptoms. But precisely because I spend so much time gaming, I know that it can be a slippery slope. As always, they're best enjoyed in moderation.
‍
-
Sources
1 Frontiers in Pediatrics | Video Games in ADHD and Non-ADHD Children: Modalities of Use and Association With ADHD Symptoms (2021)‍
2 Journal of attention disorders | ADHD and the Choice of Small Immediate Over Larger Delayed Rewards: A Comparative Meta-Analysis of Performance on Simple Choice-Delay and Temporal Discounting Paradigms. (2021)‍
3 Atten Percept Psychophys | Age matters: The effect of onset age of video game play on task-switching abilities (2016)‍
4  American Psychologist | The benefits of playing video games (2014)‍
5 Research in Developmental Disabilities | The adult developmental coordination disorders/dyspraxia checklist – German: adapted factor structure for the differentiation of DCD and ADHD (2022)‍
6 Psychological Science | Playing Action Video Games Improves Visuomotor Control (2016)‍
7 Frontiers in Psychology | Positive Effects of Videogame Use on Visuospatial Competencies: The Impact of Visualization Style in Preadolescents and Adolescents (2019)‍
8 Trends in Psychol. | Stress-Reducing Effects of Playing a Casual Video Game among Undergraduate Students (2021)