Updated March 2023: Adderall shortage 2023: FDA updates on dosages & pharmaceutical companies
Adderall is an amphetamine-based stimulant medication used to treat attention-deficit/hyperactivity disorder and narcolepsy,1 and there's ample research highlighting Adderall's effectiveness in improving symptoms of inattention and hyperactivity in people with ADHD.2 In fact, 75-80% of ADHD children show significant improvement on Adderall, so it's no surprise it's one of the most commonly used ADHD treatment methods.3
Keeping this in mind, it should be evident why the recent Adderall shortage in the USA is concerning. After all, medication compliance is crucial for treating any condition—ADHD is no different.
While the current crisis is getting the recognition it deserves, the amount of misinformation (and stigma) around it is problematic, to say the least.
Too long; didn't read
The Adderall shortage officially began in August, but low supplies were reported as early as April 2022.
Adults with untreated ADHD have a high risk of addiction, anxiety, depression and suicide.4 Untreated ADHD can affect job stability, relationships, and even quality of life.
The Adderall shortage could last until through to spring 2023.
There are several misinformed claims floating around the internet regarding the Adderall shortage. It's important to know the facts.
So far, many people are either going without their medication or rationing their remaining dosages, but there are other alternatives to try (and red flags to watch for), as described below.
Updated information: Adderall dosage shortages and expected re-stocking dates
When did the Adderall shortage begin?
Teva Pharmaceutical Industries Ltd. reports that their Adderall shortage emerged around August 2022.
However, Dr. Erin Fox, senior director of Drug Information Service (DIS) at the University of Utah Health, first received reports of shortages in April. Speaking to VICE, she states,
"By late August, the issue had worsened enough for the University of Utah DIS to report an official drug shortage."
What caused the Adderall shortage?
Typically, drug shortages result from manufacturing problems, such as supply, demand, and regulatory issues.5
The current shortage was likely caused by labor shortages. Additionally, the increase in ADHD diagnoses led to higher demand—and supply hasn't been able to keep up.
Was Adderall the only drug affected?
Yes, this includes branded and generic Adderall, immediate (IR) and extended release (XR or ER).
Looking for more details? The American Society of Health-System Pharmacists (ASHP) has a detailed list of generic Adderall IR and Adderall XR shortages; it accounts for various doses from a variety of manufacturers, and they update it quite regularly. That said, your best bet is to check with your pharmacy directly!
The American Society of Health-System Pharmacists
The ASHP is a group that represents over 60,000 pharmacists, student pharmacists, and pharmacy technicians. So, they're an excellent resource if you need assistance or have further questions.
Why is the shortage a big problem?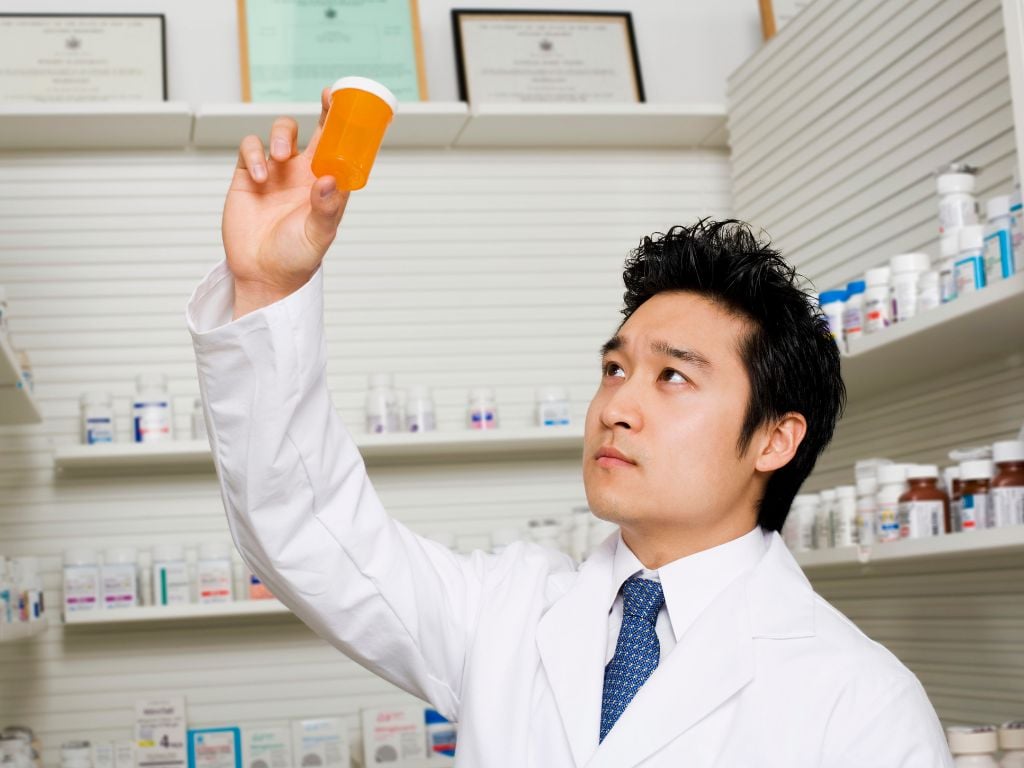 "Why does it matter? Adderall seems easy to get, so isn't the shortage a blessing in disguise?"
*rolls eyes in controlled substance*
Adderall is one of the most popular medications used to treat ADHD, so a nationwide shortage is very concerning. After all, untreated ADHD can worsen a range of issues6—depression, anxiety, and emotional dysregulation, to name a few .
Now, it's true that Adderall is a schedule II substance, meaning it has a high potential for abuse. However, there's no evidence supporting increased rates of stimulant addiction among ADHDers7 who take their prescribed doses under medical supervision.
Also, even with a prescription, getting ADHD medication refilled is a whole thing where you have to wait to request refills for 30 days from when it was last filled. So even without a shortage, medication accessibility depends on multiple factors (like budget and your doctor's availability).
Myths and facts about the 2022/2023 Adderall shortage
False claim: there is no shortage.
Fact: There is a shortage of Adderall that has now spread to three generic brands.
The American Journal of Managed Care (AJMC) reported that the largest US supplier of Adderall, Teva Pharmaceutical Industries Ltd., is currently facing issues with meeting demands for both branded and generic Adderall.
How long will the shortage last?
The shortage is expected to continue for the next 2–3 months. Additionally, seven pharmaceutical companies in total have reported shortages of generic Adderall and Adderall XR.
So, yes - there's definitely a shortage!
Is this the first shortage?
According to the FDA, the most recent shortage lasted from September 12, 2019, to May 31, 2022.8‍
This shortage has since been marked "resolved," and there haven't been updates of a subsequent one since. (Until now, of course.)
What role does the DEA play?
Due to Adderall and other stimulant-based ADHD treatments being scheduled substances, it's up to the Drug Enforcement Administration (DEA) to set quotas on production rates.
False claim: Adderall misuse and abuse caused the supply issue.
Fact: Many supply issues contribute to the shortage—the most pressing being labor shortages and meeting demand.
Adderall from Teva Pharmaceutical has reportedly been in short supply since August due to a summer labor shortage. As the largest US supplier of Adderall, their production issues have significantly affected the general supply… nationwide.
This is supported by previous research that consistently shows that drug shortages typically result from quality issues at manufacturing facilities,9 which can halt production. Also, when one company holds a significant market share of a product, other companies can't absorb this disruption—leading to supply outpacing demand.
So, drug abuse is a non-issue?
Now, I'm not saying that medication abuse isn't something to worry about. After all, even people without ADHD can become susceptible to stimulant addiction.10
But remember that Adderall in mainstream culture is most commonly known as the "study drug."11 So, of course, some people have taken the shortage as a sign to double down on stigma.
So - while addiction can be common with ADHD, ADHD medications don't cause addiction, and assumptions like these help no one. 
False claim: ADHD is overdiagnosed in kids, and that's what caused the shortage.
Fact: Adderall prescription rates for people under 21 years are actually lower than the were before the pandemic.
The pandemic notably raised ADHD awareness, and as a result, there's been an influx of diagnoses. Understandably, the demand for prescriptions increased, which was certainly a factor in the previous shortage.
However, Adderall prescription rates over the last two years have only significantly increased among patients aged 22–44. So, one could argue that it's actually the increase in adulthood ADHD diagnoses that led to a higher demand for Adderall prescriptions.
How to manage your ADHD without your Adderall
If you're affected by the shortage, there are some temporary fixes to try, as well as a few things to look out for: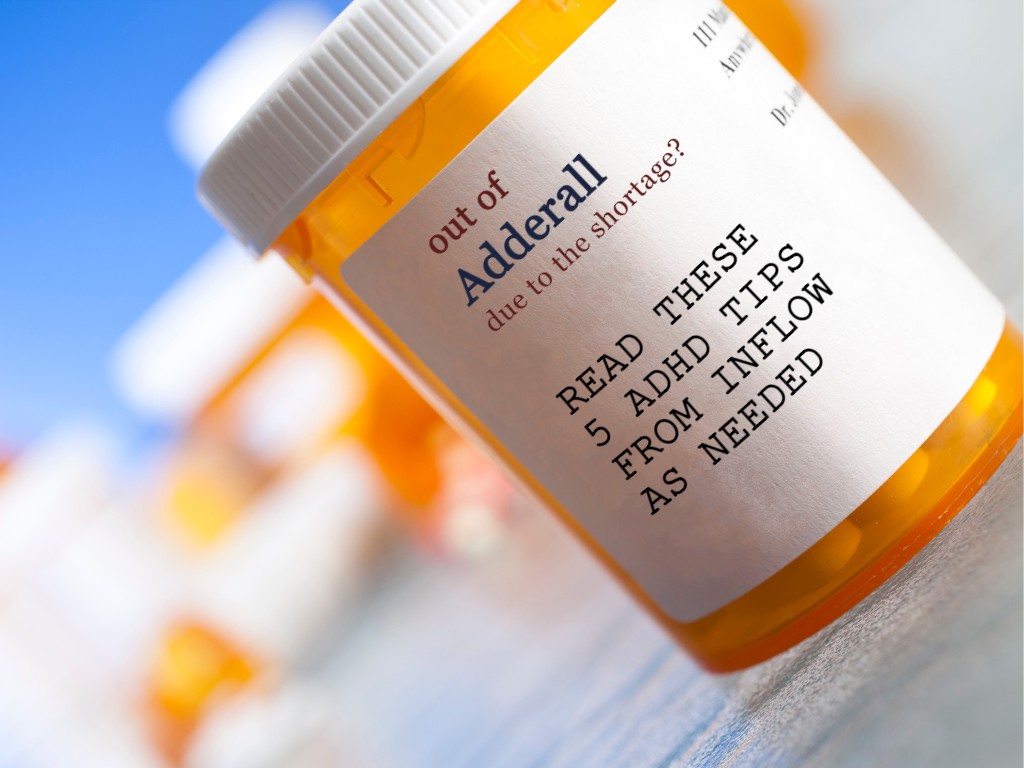 1. Talk to your doctor about switching to another stimulant.
Adderall is amphetamine-based; however, there's no known shortage of methylphenidate-based medications  — Concerta, Ritalin, Daytrana, etc.—or other amphetamine-based stimulants, like Vyvanse.
2. Ask your doctor about nonstimulant medications.
While stimulants may be the popular choice for ADHD medications, there are also a variety of nonstimulant medications—Wellbutrin, Strattera, guanfacine, clonidine—that can aid in ADHD management.
Talk to your doctor about a temporary switch.
3. Add vitamins and supplements to your diet.
Supplements like Omega-3 fatty acids,12 vitamin B,13 and L-glutamine14 can help to improve concentration and focus.
Check the links provided to learn more about the science behind why these could be helpful.
4. Talk to your boss or professors about accommodations.
It may be a good idea to speak to your boss (or teachers) regarding your situation. You can either give them a heads-up on why your productivity may have decreased, or you could ask about reasonable ADHD work accommodations or college accommodations while we wait for the end of the shortage.
We also have a college survival guide for students with ADHD that might be useful.
5. Stay safe.
Times are difficult, I know. And for those severely affected by the shortage, it may seem enticing to take things into your own hands. However, we strongly advise against getting your medication from anyone who isn't your doctor or pharmacist.
Particularly during a shortage, there's an increased risk of receiving fake Adderall capsules, so please don't purchase from the black market or online. Counterfeit Adderall is usually caffeine pills or pressed meth, so it really isn't worth the risk.