No relationship is perfect, but a relationship that feels emotionally consuming and hard to leave is toxic and harmful to our mental and physical health.
People with attention-deficit/hyperactivity disorder are highly susceptible to toxic relationships, but ADHDers don't have to settle for less.
Too long; didn't read
Gaslighting, controlling behaviors, and codependency are traits of toxic relationships.
Anxious and avoidant attachment styles are commonly part of toxic relationships.
If you have ADHD and are in a toxic relationship, seek help, record your experience, and establish a deadline to leave.
⚠️ Content Warning: This article covers the topic of toxic relationships and mentions emotional, psychological, and physical abuse, as well as related behaviors. As such, it may be triggering or difficult for individuals with experience with toxic relationships. Please consider contacting a trusted support system if needed. Reader discretion is advised.
National Domestic Violence Hotline: 800-799-7233
Crisis Text Line: Text HOME to 741471
ADHD and relationships
Although people with ADHD can have healthy relationships, it's not uncommon to feel disconnected from a partner because of different perspectives. ADHD traits can interfere with ADHDers' love lives and even impact relationship dynamics, contributing to unstable relationships.
ADHD traits that can impact relationships:
Forgetfulness
Emotional dysregulation
Rejection sensitivity
Restlessness
Impulsivity
Linking ADHD and toxic relationships
Definition: A toxic relationship is one without healthy, equal romantic exchange.
Someone in a toxic relationship will feel emotionally dependent on their significant other to satisfy their emotional needs. But toxic relationships don't always start that way.
For ADHDers who struggle with rejection sensitive dysphoria, finding a partner who obsesses over them may feel comforting before the behavior escalates to obsessing over their whereabouts.
This relationship codependency can lead to feelings of abandonment, low self-esteem, anxiety, and eventual loss of identity.1
A note on the importance of attachment styles
People with ADHD with anxious or avoidant attachment styles are more likely to experience dissatisfaction in their relationships than those without ADHD.2
Anxious attachment styles are more susceptible to low self-esteem and believing a partner may abandon you without warning.
Avoidant attachment styles can block themselves from affection completely, becoming quiet during arguments or withdrawing from their partner.
Adults with anxious or avoidant attachment styles sometimes gravitate toward partners with the same attachment style, becoming susceptible to a toxic relationship. When ADHD is in the mix, it can exacerbate unhealthy patterns that arise with attachment styles.
Riding a dopamine roller coaster
Relationships that have become boring or stagnant are exceptionally hard for people with ADHD, as the ADHD brain craves stimulation. Because of this, ADHD brains can become addicted to the dopamine rush from fighting and making up.
Arguing is common in toxic relationships and creates a cycle of emotional highs and lows. Immature fighting tactics like "the silent treatment" quickly sabotage communication, causing overwhelming fear of the relationship ending, and a dopamine rush when the argument ends.
This rush makes the cycle addictive and can feel impossible to break.
Warning signs of a toxic relationship
If you're in - or have ever been in - a toxic relationship, you're not alone. Here are common signs to watch for.
They gaslight you.
Gaslighting is a specific type of lying intended to manipulate the other person to doubt their sanity. In a relationship, gaslighting can happen when one partner denies reality the other partner knows to be true.3
Gaslighting is not the same thing as lying.
Lying is saying, "I didn't hang out with her," while gaslighting is saying, "I told you I was going to hang out with her. You don't remember because you have a bad memory. I've been nothing but a good partner to you. So, how could you accuse me of lying?"
Gaslighting shifts the blame from the wrongdoer to the accuser, making the accuser less likely to call them out in the future.
They control your behavior.
A controlling person tries to maintain authority and decision-making power in the relationship.
Because many ADHDers experience rejection sensitivity and use people-pleasing as a coping strategy, they may be vulnerable to controlling partners in relationships. For instance, the toxic partner may use feelings such as jealousy and anxiety to restrict their ADHD partner's social life.
However, directly telling someone what they can or can't do is a controlling behavior that's easier to spot than indirect control.
Examples of indirect controlling behavior
Guilt-tripping—"Don't stay out too late because I'll miss you and think you don't love me anymore!"
Passive-aggression—giving the silent treatment or withholding affection
Overprotecting—"I'm just worried about your safety, so I need to know your location at all times."‍
Exaggerated emotional reactions—overreacting to situations by crying or screaming to gain attention or sympathy
A controlling person is not always necessarily a bad person, but it's tough to restructure a relationship to be less controlling once that behavior is allowed and normalized.
They make you feel insecure.
A partner telling you that you only wear that shirt for attention isn't only upsetting, but it can mess with your self-perception, making you feel insecure about what you wear or how you're perceived by others.
A partner who doesn't celebrate your wins can make you feel guilty about your achievements and even cause you to stop seeking success. Feeling like you need to hide your accomplishments is a sign that your partner doesn't want what's best for you.
How to cope with a toxic relationship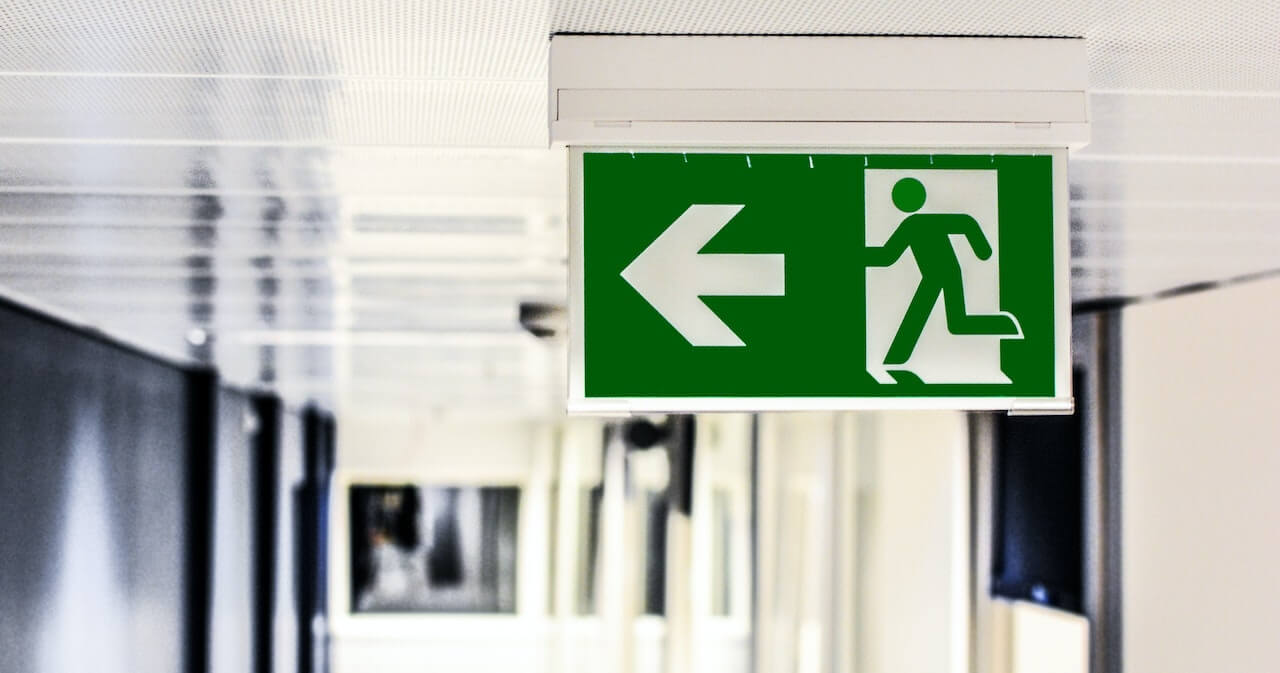 Toxic relationships are labeled so for a reason, and it's hard to see and accept when you're in one. Knowing you're in an unhealthy or abusive relationship and not seeing a way out is stressful.
Have hope. You can take action to recover and get the support you need to leave.
Be aware of what's happening around and within you.
Start by becoming aware of your surroundings.
How is your body feeling? For example, if you have conflicting thoughts about an argument with your partner, write down your feelings and what your partner said. Try to understand how your ADHD also plays a part in your emotions.
Victims of toxic and abusive relationships tend to live in the past and think about how happy their relationship used to be. Writing down or recording to document what's said or done can help you recognize patterns and understand that the relationship will likely not go back to how it was.
Give yourself a deadline.
Pick a date to leave that feels right for you.
People in a toxic relationship often stay, hoping that—one day—the arguing and fights will stop. Remind yourself that the relationship may be good in the future, but remaining in the environment will not allow either party to heal.
Decide on your time frame and stick to it.
⚠️ Heads up! As the date approaches, it will be easy to make excuses or feel like your partner has made progress. This is normal, but don't give in to the temptation to stay! Instead, trust the version of you who set the date.
Ask for help.
Find a therapist or counselor specializing in domestic abuse or toxic relationships if possible.
If therapy isn't an option, try talking to someone you trust. Be honest with how the relationship hurts you and ask if they can help you.
The good news? You've read to this point of this article, so you're already on the right track. Recognizing toxic behavior and accepting that it's not normal isn't easy. Please don't feel like you have to handle it all by yourself.
⚠️ Heads up! You should exercise caution attending a domestic abuse therapy session if you and your partner live together, share a bank account, or your partner doesn't want you to go to therapy.
The bottom line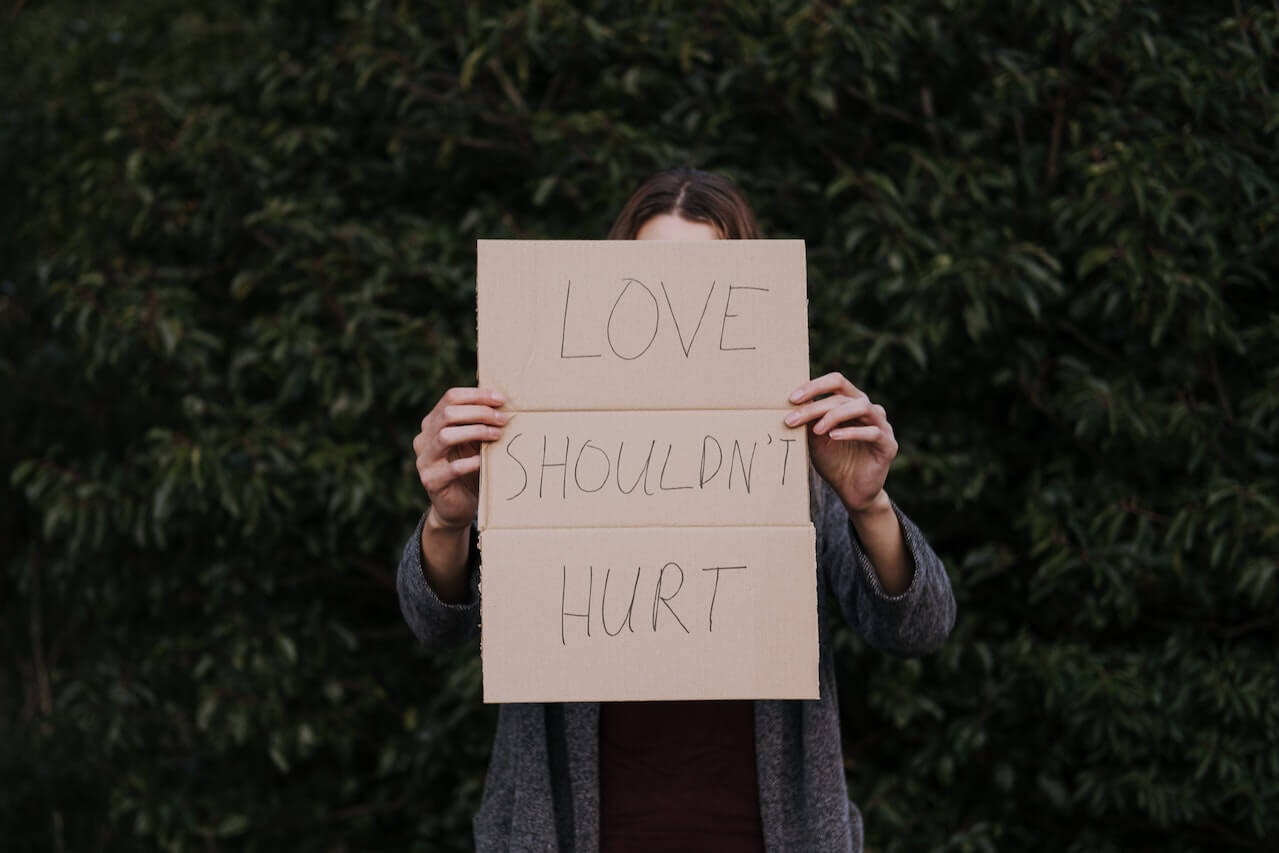 None of these behaviors are acceptable.
If you think your spouse or significant other shows any of these toxic characteristics, ask a trusted friend, family member, or professional for help.
More importantly, trust your instincts. Even if your partner doesn't meet every criterion for toxic or abusive behaviors, remind yourself that just because a relationship isn't awful doesn't mean it's good.
Lastly, recognize that you may be unaware of toxicity in your relationship, even if you've been together for a long time. If a friend, family member, or coworker has expressed concern about your partner's behaviors, listen with an open mind.
Remember, seeking help and support is a sign of strength, and taking action to protect your well-being and security is always okay.
‍
National Domestic Violence Hotline: 800-799-7233
Crisis Text Line: Text HOME to 741471
‍
Sources:
1 Solferino, Nazaria & Tessitore, M.. | Human networks and toxic relationships
2 Journal of Social and Personal Relationships | Romantic relationships in adults with ADHD: The effect of partner attachment style on relationship quality
3 Perspectives on Psychological Science | "It's Not in Your Head": Gaslighting, 'Splaining, Victim Blaming, and Other Harmful Reactions to Microaggressions