ADHD is a lifelong disorder that can affect relationships. However, as ADHD is also significantly underdiagnosed among adults, many might not know they have ADHD.
Let's look at some of the ways ADHD can affect relationships, what to look for if you suspect that your partner might have ADHD, and what to do next.
Too long; didn't read
ADHD affects all parts of daily life, including memory, impulse control, and inattention.
Some signs to look for include: being distractible, forgetting important things, and switching topics rapidly during conversations.
Relationships with one or more ADHDer are at risk of developing unhealthy dynamics if left untreated, like one partner excessively taking care of the other or a parent-child dynamic.
What does ADHD look like in adults?
Attention-deficit/hyperactivity disorder (ADHD) is a neurodevelopmental condition that is highly heritable. ADHD symptoms include difficulty paying attention, impulsivity, and hyperactivity.
ADHD has two sides in every romantic relationship - it can sometimes be aggravating, but other times it's the glue that holds everything together.
Common ADHD traits that might cause challenges in relationships:
Disorganization
Forgetfulness
Low frustration tolerance
Distractibility
Typical ADHD traits that can enhance relationships:
Empathy
Spontaneity
Creativity
Funny or witty sense of humor
ADHD symptoms and traits
1. General executive functioning deficits
People with ADHD struggle with executive dysfunction, meaning that seemingly small tasks become very difficult.
Executive functions are responsible for a variety of skills, including:
Self-discipline
Impulse control
Concentration
Working memory
Time management
Organization
2. Memory issues
Because people with ADHD struggle with memory, they might lose things frequently, such as their keys, wallets, glasses, and phone. With the ADHD brain, the rule of thumb is usually, "out of sight, out of mind!"
In addition, long-term information may not be stored "correctly" in the brain, so it's less likely to be remembered later, regardless of its importance.
3. Impulsive behaviors
Impulsivity, also related to executive functioning, might lead to impulse buying or seemingly unnecessary outbursts of emotions. Impulsivity isn't always present in people with ADHD since it's a specific subtype—hyperactive-impulsive—but it's usually subtle when it is present.
Impulsive ADHDers might be aggressive drivers, make big life decisions without prior thought, or send messages to you out of nowhere.
4. Emotional dysregulation
ADHD affects one's ability to regulate emotions appropriately, so it's not uncommon for ADHDers to struggle to maintain or form new friendships.1
"Small" emotions may feel much more significant and all-encompassing to ADHDers. Attachment and autonomy problems aren't uncommon either.2
Signs your partner may have ADHD
What signs should you look for if you suspect your partner has ADHD?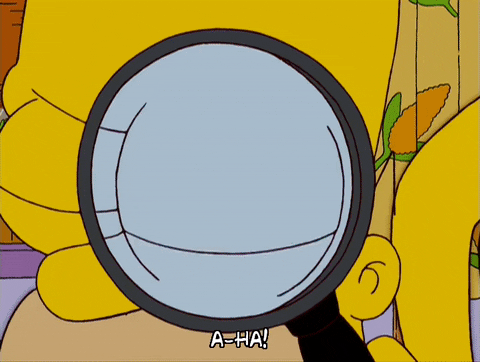 During conversations, do they…
Space out or zone out?
(Try to) listen to multiple conversations simultaneously?
Switch topics frequently?
Get sidetracked and hyperfocus on irrelevant details?
Forget what they or other people just said?
Are they often …
Do you often or sometimes feel like…
You have to do your partner's chores?
They "don't care enough" to make an effort?
Without your help, they wouldn't be able to handle adult responsibilities?
Some of your interactions have a parent-child dynamic? (In other words, most of the time, do you have to act as the 'responsible one'?)
What to do if you think your partner has ADHD
If you suspect your romantic partner might be neurodiverse, the best way to deal with it is to talk to them and take an understanding and caring approach.
1. Communicate with them
Talk to them about it. Tell them how you feel and ask questions about what helps them with productivity, how they perceive daily tasks and chores, and so on.
2. Educate yourself on neurodiversity
You are already doing it!
Read articles on the Inflow blog or elsewhere, find YouTube videos made by people with ADHD, and discuss your findings with your partner.
3. Help them set up an appointment with a professional
Suggest that they see a mental healthcare professional if your partner feels comfortable. Several professionals can diagnose ADHD, and the screening process is neither painful nor embarrassing.*
*However, depending on where you live, it can take a long time to get an evaluation! Be sure to check on your country's typical waiting period.
‍
-
Sources
1 Public Library of Science (PLOS ONE) | Social Network Analysis Reveals the Negative Effects of Attention-Deficit/Hyperactivity Disorder (ADHD) Symptoms on Friend-Based Student Networks
2 Journal of Attention Disorders | Attachment and Autonomy Problems in Adults With ADHD