In seventh grade, my science teacher told me, "I think our goal should be to get you off ADHD meds by the end of the year."
I knew she meant it as a compliment and intended to tell me she believed in my intelligence. And she was right; I was intelligent enough to know what would happen if I stopped taking medication and that it wouldn't be good.
If you have attention-deficit/hyperactivity disorder but seem to have your 'ish together, many people would consider you "high-functioning." Nine times out of ten, people who use that term are trying to affirm that an ADHDer is doing well amid all the obstacles they face. But the truth is, being identified as someone with "high-functioning ADHD" can be more of a curse than a blessing.
Too long; didn't read
"High-functioning ADHD" is not a recognized subtype of ADHD. Instead, it's an informal term to describe ADHDers who appear successful in a neurotypical society.
The term "high-functioning ADHD" sets unrealistic expectations, which can harm those who don't fit the subjective label.
You may have good intentions if you use this term; likewise, some people with ADHD aren't offended by it. Still, mindfulness is key.
High-functioning ADHD, explained
The first thing to know about so-called "high-functioning ADHD" (sometimes referred to as being "twice-exceptional," or 2e) is that it's not a recognized subtype of attention-deficit/hyperactivity disorder.
It's a term used to describe those who have ADHD and seem to flourish in contemporary western society. As the cliché goes, an ADHDer may appear to have all their ducks in a row. But, of course, ducks always do much more beneath the surface than meets the eye.
Likewise, an ADHDer might give the impression of being a model citizen. However, looks can be deceiving.
Children who earn stellar grades may, in reality, spend several extra hours finishing their homework; adults may kill it at work but crash when they go home and end up neglecting their household duties.
Why we shouldn't use the term "high-functioning ADHD"
Deeming someone high-functioning may feel like bestowing upon them a great honor. In reality, "high-functioning ADHD" is a loaded term with negative connotations.
Great expectations and social pressure
Saying someone has "high-functioning ADHD" can set unrealistic expectations. It creates a standard that an ADHDer consistently functions at a high level. Unfortunately, that's often neurologically untenable for some ADHDers.
For example, a growing body of research indicates that the longer you take a stimulant medication, the less effective it becomes.1
Similarly, ADHD can worsen as women age due to hormonal changes, and anyone who operates beyond their capacity is subject to eventual burnout.
It implies "low-functioning" ADHD exists.
Another issue: "high-functioning ADHD" is a loaded term. When you assign a positive designation to someone, you award them a distinction. At the same time, you make it clear that those who aren't "high-functioning" come up short. You insinuate that they could, yet haven't been able to distinguish themselves so far.
Calling someone "high-functioning" might make that person feel good. But it might make someone else feel they're not good enough. So, yes, you can strive to improve. However, what you can't do is magically overcome all your symptoms—nor should you have to!
It's neurotypical-centric
Declaring that an ADHDer who has control of their symptoms is "high-functioning" doesn't only imply that those who don't are inadequate, it also frames ADHD symptoms as flaws—characteristics we should want to correct.
That, in turn, reinforces the preexisting, harmful paradigm that being neurodiverse is somehow not as good as being neurotypical. Furthermore, it frees neurotypicals from practicing tolerance or compassion, much less lending a hand if an ADHDer asks for help.
Thus, the myth of "high-functioning ADHD" simultaneously lets neurotypicals off the hook and elevates the ADHDers' societal status.
What to say instead of "high-functioning"
It is possible to express positive feelings about people with ADHD without putting pressure on them or boxing them in.
The key is to stop using labels and generalizations. Instead, you can try these alternatives:
You're doing great, and I'm proud of you.
I appreciate your hard work and dedication.
I admire your resilience and creativity when you're facing challenges.
You're so awesome!
I'm impressed by your unique perspective and talents.
Your brain never ceases to amaze me!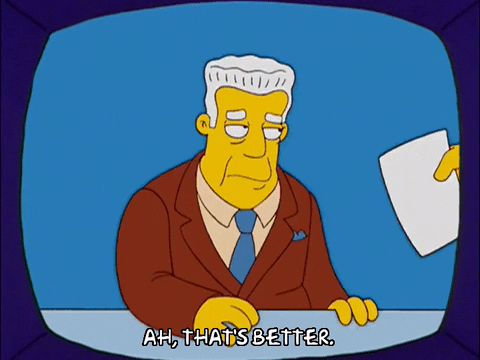 ‍
Source
1 Brain Sciences | Tolerance to Stimulant Medication for Attention Deficit Hyperactivity Disorder: Literature Review and Case Report