People with ADHD (whether diagnosed or undiagnosed) are constantly searching for alternative treatment options to effectively manage their symptoms. Among these alternatives, cannabis has emerged as a topic of significant intrigue and controversy.
What about you?
Are you canna-curious? Have you ever wondered if marijuana is potentially life-changing for people with ADHD?
In this article, we delve into the relationship between weed and ADHD symptoms, starting with a basic introduction (pre-roll?) to cannabis.
We'll also explore scientific research and anecdotal experiences. Let's unroll the mysteries and misconceptions surrounding the use of cannabis as a remedy for ADHD.
⚠️ Disclaimer! The following information is for general informational purposes only and should not be considered medical advice. The use of cannabis should always be discussed with a qualified healthcare professional who can provide personalized guidance based on your specific medical history and needs. The legality of cannabis varies by region. Readers are encouraged to research and comply with local laws and regulations before considering its use.
Too long; didn't read
Cannabis (aka marijuana, weed, pot, etc.) is a plant containing cannabinoids, including CBD (cannabidiol) and THC (tetrahydrocannabinol.)
Because of its 'Schedule 1' drug status, cannabis cannot be researched enough to fully understand how it can affect ADHD brains.
Cannabis may offer several benefits for ADHDers, such as decreased hyperactivity, enhanced creativity, and increased motivation.
Because of laws, stigma, and mental healthcare inaccessibility, many people resort to learning from the internet to understand ADHD and cannabis.
Cannabis 101
Cannabis is a plant that contains compounds called cannabinoids. The most commonly known cannabinoids are CBD (cannabidiol) and THC (tetrahydrocannabinol.)
CBD and THC interact with receptors in the human body, resulting in unique effects that differ depending on the person and the specific product used.
Should I call it "marijuana" or "cannabis"?
"Marijuana" and "cannabis" are often used interchangeably. Both words refer to the same plant and products.
You've probably also heard more casual names like "weed," "Mary Jane," "bud," "hash," or "pot."
People increasingly prefer to use "cannabis" as it avoids the long history of negative stereotypes linked to the term "marijuana" — a word originally used by Americans to stigmatize the drug by association with Mexico. Since then, the term "marijuana" has been weaponized as racial discrimination against Mexican and Black Americans.

Who can use cannabis?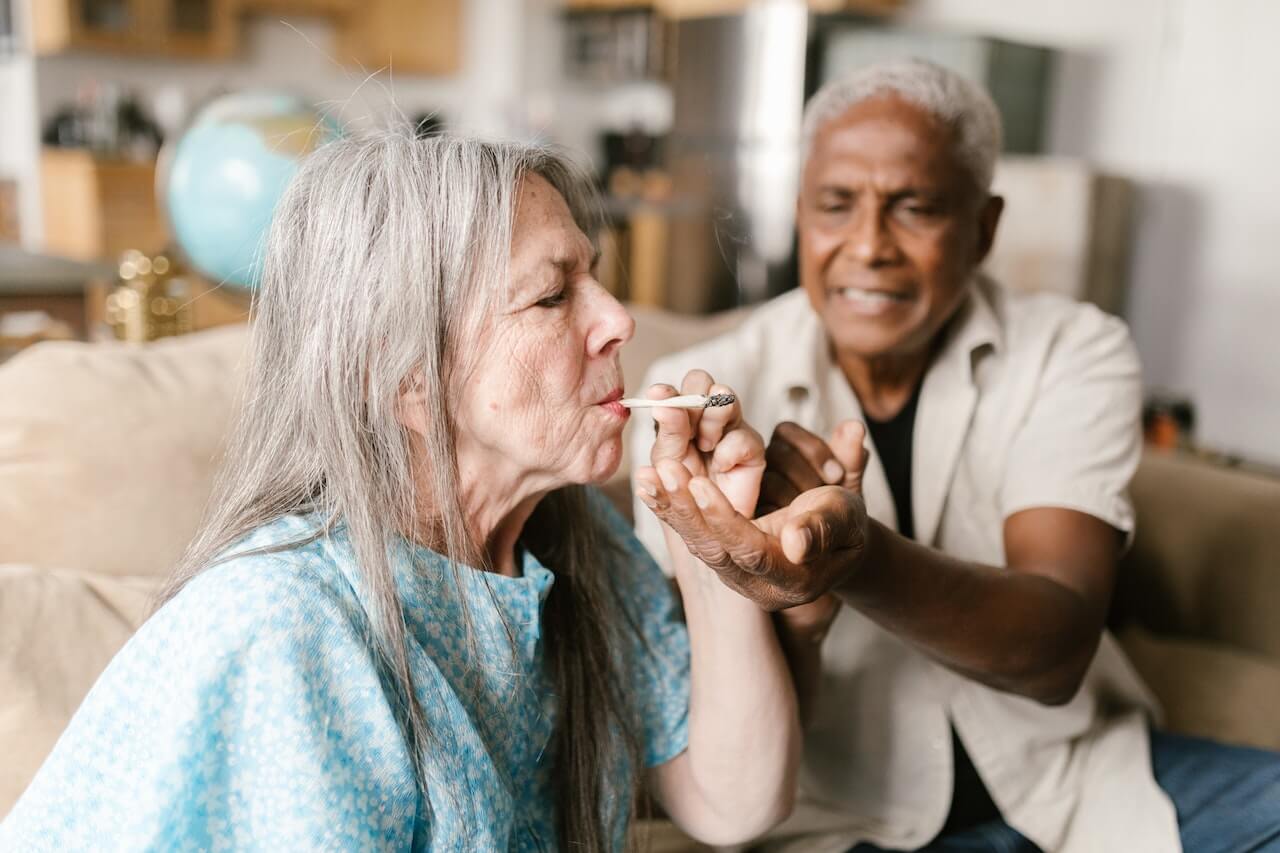 For centuries, cannabis has been used across diverse cultures and religious practices for medicinal and recreational purposes. Nowadays, it's commonly used to help patients with chronic pain and symptoms associated with things like anxiety, depression, glaucoma, epilepsy, and cancer.
There are even specific cases where children are prescribed cannabis products, usually for medical conditions that haven't responded to primary treatments, such as severe seizures and cancer-related pain or nausea.
How can cannabis be used?
Cannabis products can be consumed or used in several ways:
Smoking
Vaporizing ("vaping")
Edibles
Tinctures or sublingual (under the tongue) oils and extracts
Balms and lotions (mainly applies to "hemp" and CBD)
The effects' onset, duration, and intensity will vary depending on the delivery method and other factors, such as weight and cannabis tolerance.
🍃 Cannabis fact! Weed doesn't always induce a high or "get you stoned." CBD products, for example, cannot get someone high because they lack THC. Also, depending on the strain's chemical composition, it's possible for someone not to experience a high at all, even with THC present. (It's worth noting that traces of marijuana can still be detectable in your blood, urine, and hair, even if you don't feel high after smoking.)
When was marijuana discovered?
The marijuana plant is believed to have originated 12,000 years ago near the Altai Mountains in Central Asia 1
There's historical evidence of its use for medicinal and industrial purposes tracing back to ancient civilizations like the Egyptians and Chinese
The first recorded instance of medicinal cannabis was in 2800 BC
Cannabis was introduced in Western (modern) medicine in 1841
Where is weed legal?
California was the first state to legalize medical cannabis in 1996; other U.S. states and countries have since followed suit
Today, U.S. marijuana laws differ by state depending on intended use: medical or recreational
In some areas, cannabis is regulated based on the ratio of THC and CBD present
As of autumn 2023, these are the U.S. states where legal recreational use is approved: Alaska, Arizona, California, Colorado, Connecticut, Delaware, Illinois, Maine, Maryland, Massachusetts, Michigan, Minnesota, Missouri, Montana, Nevada, New Jersey, New Mexico, New York, Oregon, Rhode Island, Vermont, Virginia, Washington, and Washington D.C.
There are two countries where recreational cannabis use is legal at a federal level: Uruguay and Canada
Is cannabis good for people with ADHD?
Research on cannabis use and ADHD symptoms is limited, but self-reported experiences suggest potential benefits.
🌿 Read more about how CBD specifically can help people with ADHD.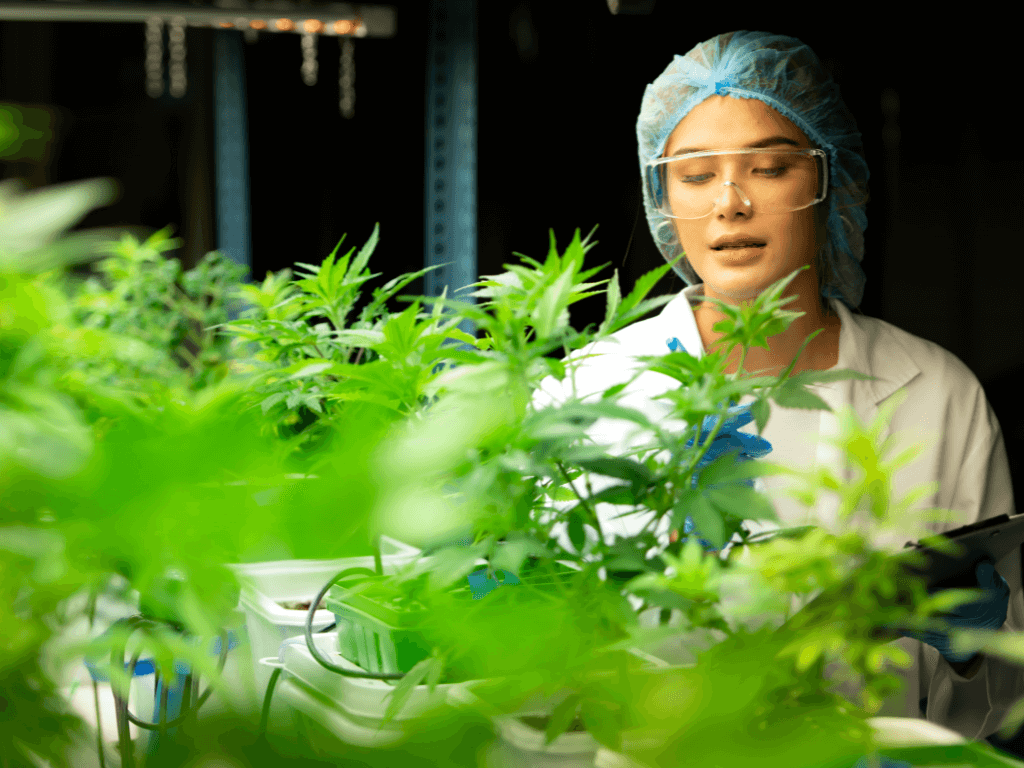 1. More dopamine, less executive dysfunction
Short-term THC use has been shown to positively affect dopamine release. 2
Cannabinoids stimulate dopamine release in the brain, resulting in improved executive functioning skills. Depending on the strain and how much is smoked or ingested, this can cascade into other positive effects, like enhanced motivation and concentration.
However, long-term heavy use may have opposite effects. 2
2. Reduced hyperactivity and impulsivity
Some cannabis users claim that specific strains, particularly those with more CBD and less THC, have calming effects, which can counteract hyperactive and impulsive tendencies.
CBD, in particular, has been studied for its anxiolytic (anxiety-reducing) and antipsychotic properties, which could reduce impulsivity and restlessness in ADHD patients. 3
🧠 ADHD research! Daily cannabis users are more likely to have symptoms associated with the hyperactive-impulsive or combined presentations of ADHD, as opposed to the inattentive subtype (previously known as "ADD.") 4
3. Better sleep?
Although the relationship between cannabis and sleep is complex, and its effects vary, cannabis can potentially improve sleep for some ADHDers. This is particularly true for strains with specific terpenes* and high CBD levels. 5
The following cannabis effects may contribute to improved sleep: 5,6
Relaxation and stress reduction
Pain relief
Falling asleep faster 6
Sleeping longer
*aromatic components of cannabis
4. Improved emotional regulation
Whether cannabis improves or impairs someone's ability to regulate their emotions depends on several factors, including dosage, strain, and prior experience with cannabis. Many people find that using cannabis causes happiness and euphoria, resulting in better control of negative emotions.
Evidence suggests that cannabis can improve specific ADHD behaviors and symptoms, which can indirectly affect emotional regulation. For example:
Anger
Impatience
Overwhelm
Hyperactivity and fidgeting
Low frustration tolerance and irritability
5. Helps with the negative side effects of ADHD medication
Adults with ADHD report that cannabis alleviates some of the adverse side effects caused by ADHD medications. 7
Some improved side effects include:
Anxiety
Irritability and mood swings
Other potential benefits of cannabis
Enhanced creative abilities
More focus and concentration
Improved social functioning (less social anxiety)
Increased motivation for starting mundane tasks (less task avoidance)
The blunt truth about ADHD and substance use
A 2022 study compared differences in the use of tobacco, alcohol, and marijuana between young adults with and without ADHD. Findings revealed that 40% of ADHDers and 14% of neurotypicals had used marijuana. 8
It's important to note that substance abuse was correlated with "conduct disorder" and shared risk factors (academic backgrounds, parenting styles, and genetic predispositions to substance abuse) rather than directly associated with ADHD. 8
Another study argues that, while depression and ADHD are independent of one another, having both conditions puts someone at a higher risk of developing substance use problems. 9
🔑 Key takeaway: ADHD alone doesn't explain why someone might use substances, nor does it directly cause substance abuse. However, there are many connections between risk factors of substance use and how ADHD individuals may respond to the effects of substances.
The downsides and debates of cannabis and ADHD
Contradictory research findings
For years, researchers have debated the effectiveness and consequences of cannabis for ADHD adults. Some studies suggest that ADHDers experience more negative side effects compared to those without ADHD and are more likely to develop cannabis use disorder or cannabis dependency.
Conversely, some argue that ADHD symptoms aren't affected at all by smoking weed or ingesting edibles. 10,11 These conflicting findings hinder progress in gaining a better understanding of how cannabis can truly benefit individuals with ADHD.
Lack of cannabis research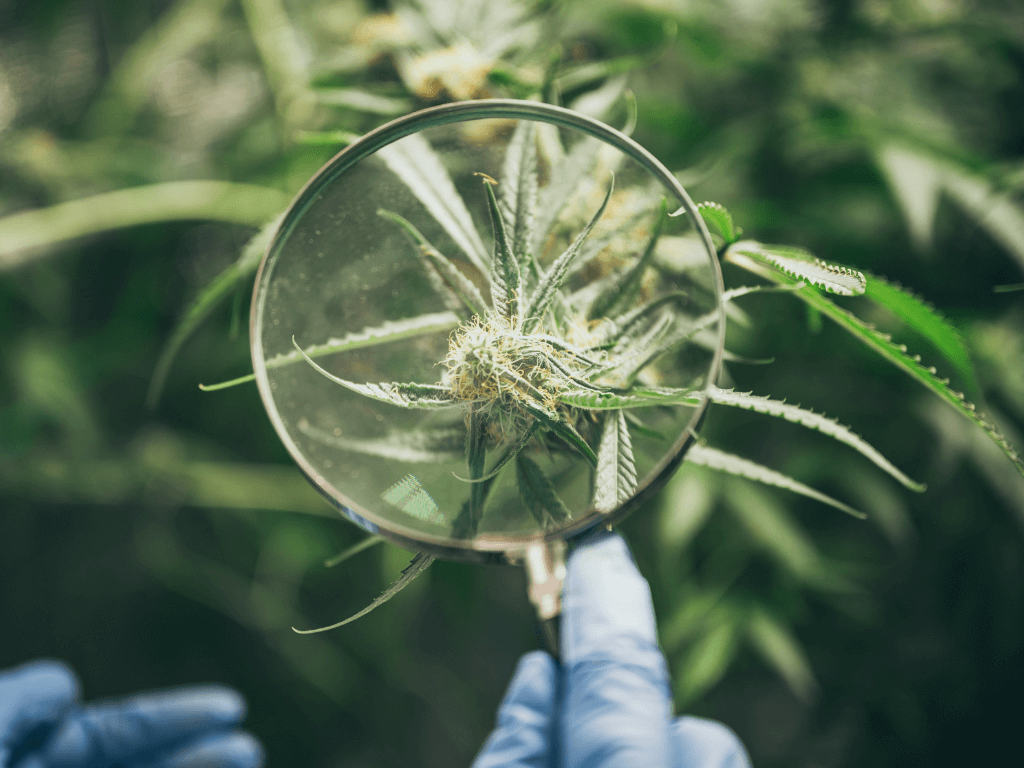 Insufficient cannabis research in the USA primarily arises from its federal classification as a Schedule I controlled substance. This puts it in the same category as drugs like heroin, creating the perception that it's dangerous and lacks medical value.
But now we know that cannabis doesn't necessarily fit this characterization.
Despite this knowledge, laws are laws, and federal laws heavily regulate research involving Schedule I substances, which presents significant obstacles for scientists and complicates their ability to get funding. As a result, it's nearly impossible for researchers to conduct comprehensive clinical trials on cannabis.
Does weed actually help ADHD? Or just other conditions?
Many individuals with ADHD who use cannabis may do so to relieve symptoms related to other conditions rather than explicitly targeting ADHD itself. 12
And given that most people with ADHD have at least one comorbid condition—anxiety, insomnia, depression, chronic pain—the impact of cannabis use on ADHD symptoms remains unclear. We can't know for sure whether weed actually affects the symptoms of ADHD or a combination of ADHD symptoms and coexisting conditions.
This adds an additional layer of complexity when it comes to identifying treatments involving cannabis, figuring out the specific conditions it might help with, and choosing the right healthcare providers for its use.
Potential negative side effects of using cannabis
We want to stress that everyone is different! Not everyone will have a positive experience with cannabis, and not everyone will have a negative experience. Nonetheless, cannabis can have various negative side effects, which vary depending on things like consumption method, frequency of use, sativa vs. indica, and cannabis potency. For ADHDers specifically, it's important to watch for the following effects:
Possible cognitive impairments
Memory loss
Impaired judgment
Worsened time management skills
Difficulty with self-regulation
Possible mental health effects
Increased anxiety and paranoia
Cannabis psychosis (hallucinations and delusions)
Worsened depression
The current state of modern cannabis use
One of the biggest issues related to using cannabis for managing ADHD symptoms?
The absence of proper regulation and professional guidance.
There are no standardized dosing guidelines for weed, and there's a large variation in the quality of cannabis products. As a result, there isn't a way to determine the appropriate amount of marijuana to smoke or ingest, and the effects are consistently unpredictable.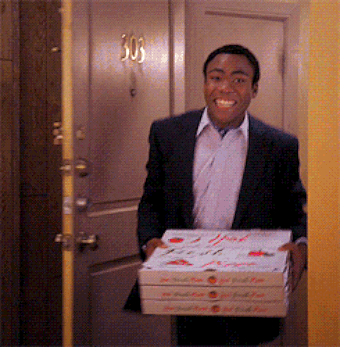 Self-medicating with pot
A Norwegian study discovered that when people claimed to use cannabis for "medical reasons," self-diagnosed ADHD was the most common response. These individuals noticed a significant improvement in their ADHD symptoms after using cannabis, which seemed to validate their self-diagnoses. 13
One survey shed light on the inaccessibility of cannabis and the potential risks of self-medication, especially when using it with other medications (as reported by 56% of participants.) 12
When seeking information, participants relied on a range of sources, including recreational cannabis store staff (36%) and physicians (29%). Unfortunately, many do not take advantage of resources like cannabis clinics due to insufficient information and inaccessibility. 12
🔑 Key takeaway: ADHDers increasingly use cannabis for self-guided symptom management and many notice improvements. However, this highlights the importance of proper guidance from healthcare professionals and the need for better access to information and resources related to cannabis use.
It's on the internet, so it must be true!
Because of the limited availability of affordable professional diagnoses, many people begin their ADHD journeys online. This is also often the case with cannabis use.
In a review of online forums mentioning cannabis and ADHD, Duke scholars found that 25% of posts indicated a positive and therapeutic effect, 5% had mixed experiences, and 2% experienced no effect. 14
But is this an accurate representation of the real-world success rate of cannabis for ADHD?
🔑 Key takeaway: For many, getting a diagnosis isn't possible due to cost or inaccessibility, so they rely on the internet to learn about ADHD and cannabis use. While online resources provide insights into others' experiences, approach them with caution and skepticism regarding reliability and accuracy.
Final thoughts on cannabis and ADHD: Stigma or solution?
Whether researchers uncover positive or negative effects of cannabis use in individuals with ADHD, one thing is clear:
There are no formal, sufficient, evidence-based recommendations for using marijuana as an ADHD treatment.
It's worth noting that even in places where cannabis is legal, there may still be restrictions on its usage, purchase, and possession. (Not to mention, it's taxed like crazy in some places!) No matter what you do after reading this article, please follow your local laws and regulations regarding cannabis products.
It's also important to remember that, while it may not fit the mold of the other Schedule 1 controlled substances, not everyone views cannabis favorably — including potential employers and college admissions committees.
Like any medication or treatment, it's important to consult with a healthcare provider to determine if cannabis use is right for you and to understand how to use it safely and legally. While the fields of ADHD treatment, cannabis research, and medical marijuana continue to evolve, keep in mind that you have many options and resources for managing your ADHD.
‍
-
Sources
1 Dialogues in Clinical Neuroscience | History of cannabis and the endocannabinoid system (2020)
2 Nature | The effects of Δ9-tetrahydrocannabinol on the dopamine system (2016)
3 Journal of Cannabis Research | The effectiveness of inhaled Cannabis flower for the treatment of agitation/irritability, anxiety, and common stress (2020)
4 Substance Use and Misuse | Subtypes of Attention Deficit-Hyperactivity Disorder (ADHD) and Cannabis Use (2014)
5 Frontiers in Nutrition | Myrcene—What Are the Potential Health Benefits of This Flavouring and Aroma Agent? (2021)
6 Sleep | Treating insomnia symptoms with medicinal cannabis: a randomized, crossover trial of the efficacy of a cannabinoid medicine compared with placebo (2021)
7 Journal of Attention Disorders | Self-Reported Effects of Cannabis on ADHD Symptoms, ADHD Medication Side Effects, and ADHD-Related Executive Dysfunction (2021)
8 International Journal of Clinical and Health Psychology | Substance use in young adults with ADHD: Comorbidity and symptoms of inattention and hyperactivity/impulsivity (2016)
9 Journal of Abnormal Child Psychology | Depression and ADHD-Related Risk for Substance Use in Adolescence and Early Adulthood: Concurrent and Prospective Associations in the MTA (2019)
10 Journal of Psychiatric Research | Cannabis use in Attention – Deficit/Hyperactivity Disorder (ADHD): A scoping review (2023)
11 NeuroImage: Clinical | Distinct effects of childhood ADHD and cannabis use on brain functional architecture in young adults (2017)
12 Journal of Cannabis Research | A description of self-medication with cannabis among adults with legal access to cannabis in Quebec, Canada (2022)
13 Addition Research and Theory | From badness to illness: Medical cannabis and self-diagnosed attention deficit hyperactivity disorder (2015)
14 PLOS ONE | "I Use Weed for My ADHD": A Qualitative Analysis of Online Forum Discussions on Cannabis Use and ADHD. (2016)