For over a year, I've had the immense privilege of hosting many of Inflow's live work events, including coworking sessions and drop-in focus rooms. Anyone who has attended an event with me knows I love my work with Inflow. I honestly wake up excited to log on and get the day started.

Each day, I look forward to seeing our regular attendees, hearing their daily goals and updates on long-term projects, and meeting new members just checking out the app for the first time.

But there's still a lot of virtual confusion about Inflow and what it actually is. (And what it isn't.)
Addressing the social media problem
Like many ADHDers, I spend a little time on social media.
(Okay, I spend a lot of time on social media.)
(OKAY, I spend many of my waking hours on social media! Fine!)
Because I follow so many ADHD-related accounts and pages, the algorithm often shows me ADHD-related advertisements—including Inflow's ads. And because I like to know what people say about Inflow, I always read the comments. (I know - that's breaking the first rule of social media: never read the comments!)
Folks, the comment section is alarming.
‍"I haven't tried this app, but it's obviously a ripoff."
"They're just taking advantage of people with ADHD!"
"It's probably just another to-do list app."
"All of these apps are the same!"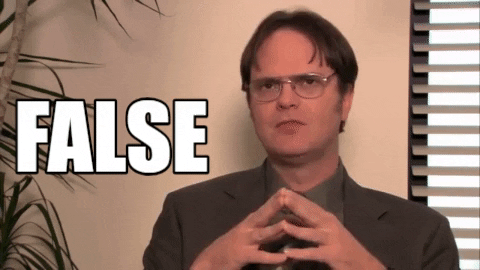 It takes every ounce of my limited self-control not to respond to each of these commenters to tell them how wrong they are. But there simply isn't enough time in the day. Instead, I wrote out all the thoughts that passed through my mind as I browsed the chaotic comment sections.
Here's what Inflow is not
Inflow is not another to-do list app.
Since my ADHD diagnosis, I've been obsessed with finding tools and resources to manage my brain. The problem is that most apps "made for people with ADHD" are usually overly simplified, unhelpful, or just downright insulting.

Side note: Has anyone else noticed that a lot of these self-proclaimed "ADHD apps" are just reinventions of unsolicited advice we frequently get from others?
"Just make a to-do list!"
       - literally everyone
Wow, thanks, I'm cured!
Now, I have nothing against to-do lists. In fact, I use them almost daily. But they are only one of the many tools in my ADHD toolbox. An app that only offers one function—like a calendar or habit-tracking tool—doesn't address all the daily challenges I experience, from home organization to rejection sensitive dysphoria and everything in between.
Inflow, on the other hand? Not a to-do list app or a calendar app.
Inflow is not a scam!
Wanna know the first thing that got me excited about Inflow?
Their subscription and refund policy: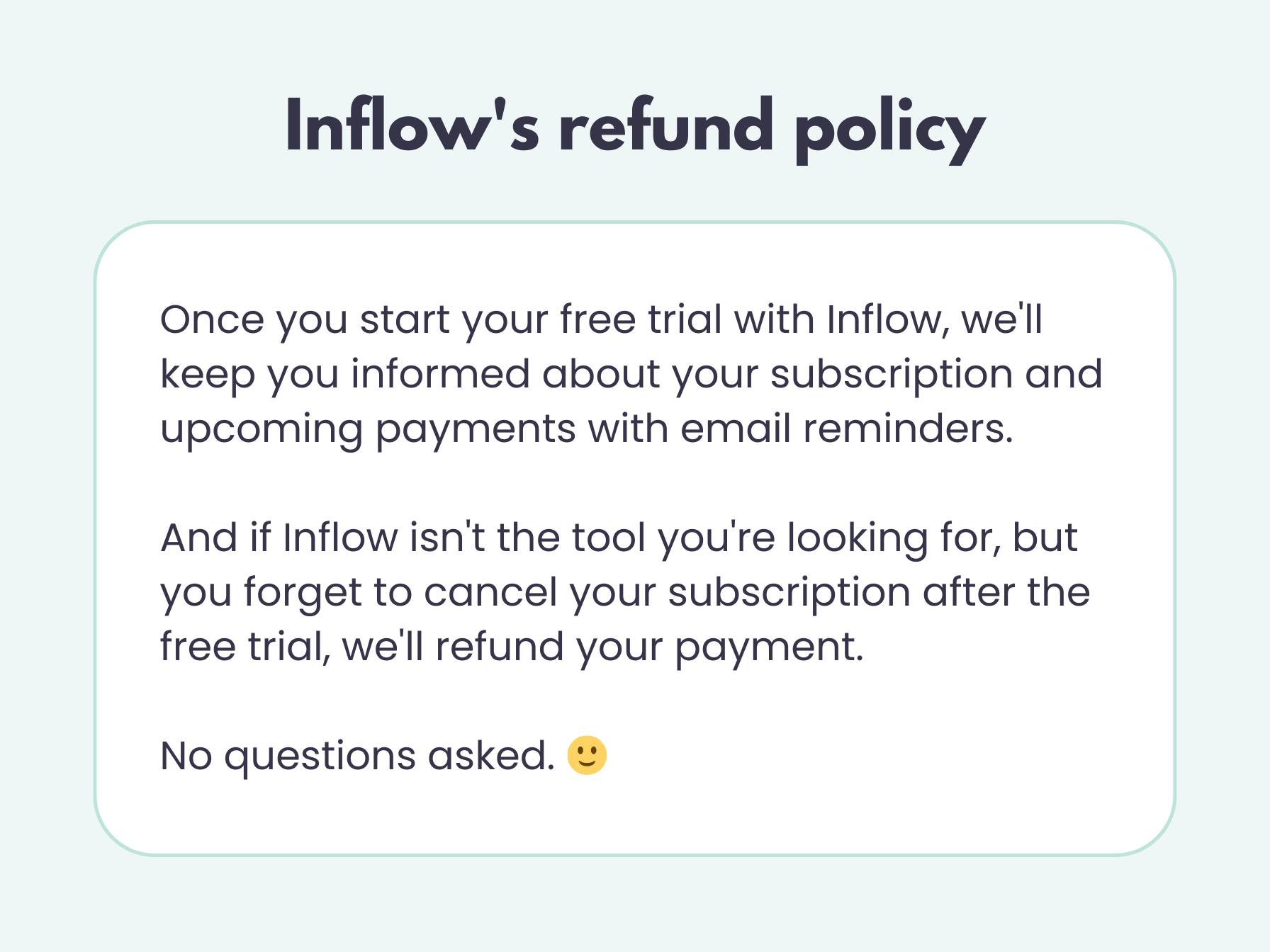 So, even if you still forget to cancel your Inflow subscription despite the reminders—or if your inbox is a black hole like mine, where messages go unread for years—Inflow will refund your payment, no questions asked. All it takes is a quick email to the Inflow team.

This is the beauty of an app designed for people with ADHD, by people with ADHD! They totally understand that we forget about things, lose track of time, and avoid our emails like the plague.
Inflow is not trying to profit off of ADHD struggles.
As a single parent with endless bills (not to mention the notorious ADHD tax), paying for an app initially sounded risky. But with everything I get out of Inflow, it's actually turned out to be a fantastic, cost-effective tool.
"But why do they charge for the app at all?!"
This is a valid, critical question. But the critics are forgetting one of the most important parts of Inflow: the team behind the app.
Inflow wouldn't be what it is today without its team of hardworking coaches, engineers, developers, writers, editors, designers, clinical advisors—you get the idea.
Not to mention, Inflow offers student discounts and free memberships to low-income ADHDers through their affordability program. In just six months*, Inflow granted free annual memberships to 2,909 people!
So, it's clear that Inflow isn't taking advantage of anyone; instead, they provide support and opportunities—not only for subscribers, but also for the team behind the scenes.
*August 2022 - January 2023
Inflow is a multi-faceted app designed for ADHDers by ADHDers.
Inflow isn't your run-of-the-mill ADHD app. Instead, the founders and clinical team of psychologists, psychiatrists, therapists, and ADHD experts recognize that ADHD management isn't a "one size fits all" deal.

That's why the app offers a variety of tools and techniques in different formats:
Modules
Inflow's modules are bite-sized educational "lessons" covering many ADHD-related subjects. They come in audio format, but don't worry! The app also provides transcripts, key takeaways, and playback speed options. 
As of March 2023, the Inflow app offers nearly 50 different modules, each with approximately 3-7 days' worth of material.

Daily app interactions: journal, challenges, and more
You can interact with the app daily by adding your daily focus, writing in your journal using a prompt provided in the app, or participating in a challenge or exercise related to your current module.

The Inflow community
Within the app, there's a space to connect with other ADHDers. It's set up in a message board style and poses daily questions for members.
(It's so validating to read what other people's answers are, too!)

Accountability coaching
Once you sign up for Inflow, you're assigned a personal coach. (Coaches are actual humans, by the way—not bots!)
All of Inflow's coaches are trained professionals, and their role is to check in with you on your progress through the app and keep you aligned on your goals.

Live events with experts
Each week, Inflow hosts live events with ADHD experts in the form of webinars or Q&A sessions. 
Recent live event titles include "Seasonal depression" with Dr. Sachs and "Get out of debt with ADHD" with Kat Frogosa.

Virtual coworking sessions and drop-in focus rooms
This is where I come in!
Every day, the Inflow app offers coworking sessions and focus rooms for members to attend whenever they need accountability (or if they just need human interaction while tackling their to-do's.) These rooms help our members with task initiation, productivity, and habit-building.
Inflow is a supportive neurodiverse community.
One of my favorite things about working with Inflow is that I get to help facilitate a space for ADHD folks to connect and support each other.

For many of us, our work, school, and day-to-day lives are full of people who don't completely understand how ADHD brains work. As a result, it can be hard to navigate neurotypical expectations and judgments, unhelpful advice, and criticism. 

For me, Inflow is a safe haven. 

I've met hundreds of ADHDers through Inflow who truly relate to the struggles I commonly experience with time management, emotion regulation, and procrastination—to name a few.

Their challenges mirror my own, and the validation of knowing I'm not alone in my ADHD journey is an incredible gift. 

Our community is always ready to celebrate each other's success at a moment's notice. I call this dopamine pooling: when a community member meets a goal or deadline and tells the group, we all get to share in their sense of reward. 

ADHDers know there is no victory as sweet as the ones we achieve through new ADHD skills, and in our live events and sessions, there's plenty of sweetness to go around. 
Final thoughts: Inflow is worth it.
Now that you know what Inflow is (and what it isn't), I hope you can trust me when I say that Inflow is well worth the subscription. Here are a few ways you can get started:
Click the Get started button below to head to our quiz so we can better understand your unique challenges.
Sign up to join the waiting list* for a free one-year subscription. Apply for Inflow's affordability program here.
You may qualify for a discount if you're a student! Apply for the student discount here.

Remember! Everyone has seven days to try the app for free.

See you in flow!

*The average waiting period is 6-7 months; however, waiting times vary each month as the acceptance rate depends on the number of active paying members
⚠️ Disclaimer: The information provided in this article is intended to highlight information related to managing ADHD. It is important to note that any information, tools, apps, or products mentioned in this article is not intended to be medical advice and is not a substitute for professional medical or therapeutic advice, diagnosis, or treatment. If you are experiencing struggles with ADHD, we strongly recommend that you consult a licensed medical or mental health professional.