Have you ever gotten really into a video game or new hobby and completely lost track of time because you're so focused on it? And I don't mean a "few minutes." I'm talking hours—days, even.
While you were fixated on your side quests or your new rug-building machine (or whatever random hobby you're involved with that week), the day slipped away. What felt like an hour—two hours, tops!—to you was actually seven entire hours. But that's not even the worst part.
The worst part is when you realize that you spent so much time zoned out in a hyperfocus state, that you forgot to drink water, eat snacks, and go to the bathroom. All day. Again.
If this sounds painfully familiar, you're not alone! This is a very common experience in the ADHD community.

But... why? Let's find out.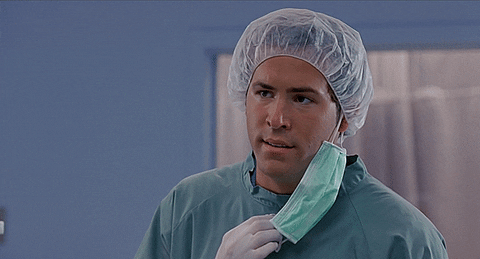 ⚠️ Before you read any further! Grab yourself a snack, relieve your bladder, chug some water, and then you may proceed! If you get nothing else from reading this article, at least you'll be a little more hydrated and a lot less hangry.
Too long; didn't read
ADHD can make it hard for us to remember - and want - to take care of basic needs because of our usual challenges with prioritization and distractibility.
People with ADHD have reported forgetting to do things like eating, showering, and going to the bathroom.
Forgetting to tend to your basic human needs can be caused by a poor working memory1, hyperfocus, and time blindness.
Anyone can experience these symptoms, as they're not exclusive to people with ADHD and/or autism.

Basic needs often neglected by your ADHD
Attention-deficit/hyperactivity disorder (ADHD) doesn't just make it difficult for you to stay organized and focused. It can also create challenges in the self-care department.
This includes things like:
Drinking water
Eating consistent meals
Not sitting in the same spot for 8 consecutive hours
Showering
Brushing your teeth
Sleeping (or at least resting)
Connecting and talking with other humans
Breathing (yes, really)
Going to the bathroom
5 ways ADHD makes you neglect your need to pee, sleep, and eat
1. Forgetfulness and working memory struggles
"Wait - what was I talking about?" - me, every day
Scientists believe that people with ADHD have neurological differences that affect information processing and attention regulation. These brain differences are believed to be the reason why so many ADHD folks have difficulties with working memory.1 And - due to symptoms of inattention - we may not fully process and retain incoming information, which explains why we can appear forgetful or "absent-minded".
Umbrella term: "executive dysfunction"

Executive dysfunction—which is known to cause difficulties with organization, time management, and prioritization—is also a common experience among neurodiverse individuals. Executive functions are primarily regulated in the prefrontal cortex, the same brain region linked to ADHD and autism.2
2. Depression, anhedonia, and low motivation
The most common comorbid condition in adults with ADHD (i.e. other conditions we have in addition to ADHD) is depression.
Anhedonia, or the inability to feel pleasure, can be a symptom of both depression and ADHD. So, it makes sense that someone experiencing both of these conditions might not feel motivated enough to take care of themselves.
3. Anxiety, avoidance, and perfectionism
Anxiety is another comorbidity often seen in people with ADHD.
People who experience anxiety often feel "doomed" or overwhelmed—even when doing their usual daily activities. This can lead to avoidance behaviors and self-sabotage or—on the other end of the spectrum—hypervigilance and perfectionism.
For example, anxiety could cause us to avoid scheduling a dentist appointment for three years, or - on the other hand - it might convince us that "everything will be okay as long as I spend all of my energy making this email perfect!"
Either way, basic human needs are probably suffering in one way or another.
4. Sleep deprivation
Many ADHD adults struggle with sleep problems caused by insomnia, delayed sleep phase, or restless legs syndrome. Because sleep is a basic need in itself, we're even more likely to ignore other important bodily demands when we're not getting consistent quality sleep.
Poor sleep leads to poor memory
Sleep deprivation can also adversely affect our memory—short-term, long-term, and working memory, which is already a challenge for ADHD brains.
5. Hyperfocus
Most of us are aware that it can be difficult for a person with ADHD to focus. However, when we can manage to focus, we sometimes slip into a zombie-like state of hyperfocus, making us forget about everything around us and, apparently, inside us.
What is hyperfocus?

Hyperfocus is defined as a state of intense concentration on a specific task or activity, and characterized by the ability to tune out distractions and fully immerse yourself in an activity.3
Hyperfocus is most likely fueled by the large supplies of dopamine we receive when we're absorbed in an activity, which explains why people with ADHD and autism (as well as schizophrenia and obsessive-compulsive disorder) frequently hyperfocus on tasks. However, people without these conditions can experience it, too.3,4,5
Is hyperfocus a good thing?
Have you experienced hyperfocus? If so, you may have noticed that your productivity levels increase. You might also notice that you get things done more quickly and efficiently. So, maybe hyperfocus can be a good thing...
But, too often, this laser focus ability overrides our awareness of our environment and ourselves, causing our basic physiological needs - going to the bathroom, hydrating, sleeping - to go unnoticed.

Quick tips to help you remember your basic needs
Set recurring and consistent alarms or reminders throughout the day. Be specific with your reminders.
Put your basic needs on your to-do list or in your planner. That dopamine rush when you cross them off your list will keep you coming back for more! (Hopefully)
Use visual reminders anywhere you can. Try using post-it notes on your TV stand or a whiteboard next to your bed.
Consider using a wearable device, such as a fitness tracker or smartwatch. Lots of brands have habit-tracking options.
Ask a friend or family member to check up on you every few days. Accountability is a great way to motivate ADHD brains!
Consider seeking support from a mental health professional or ADHD coach who can help you develop strategies for managing your symptoms and taking care of yourself.

Final thoughts
Try to be patient with yourself as you work on improving your habits to take care of your basic needs. At least you noticed your habits! Self-awareness is half the battle when it comes to changing your habits, so that's already a win. Keep up the good work and try some of our suggestions or find ADHD communities on social media to help you stay motivated. Only you can make that next step. You've got this.
... But seriously, have you had any water to drink today?
-
Sources:
1Journal of Attention Disorders (JAD) | Phonological Working Memory Deficits in ADHD Revisited: The Role of Lower Level Information-Processing Deficits in Impaired Working Memory Performance
2The World Journal of Biological Psychology | Translational neuroimaging of ADHD and related neurodevelopmental disorders
3Psychological Research | Hyperfocus: the forgotten frontier of attention
4Journal of Neurology and Neurophysiology (JNN) | The Neurophysiological Cause of Autism
5ADHD Attention Deficit and Hyperactivity Disorders | Living "in the zone": hyperfocus in adult ADHD