ADHD is a neurodevelopmental disorder that causes inattention, impulsivity, and hyperactivity. During conversations, ADHD impulsivity can manifest as interrupting others. This may come off as rude behavior to neurotypicals, but interrupting others is often not a choice for neurodivergent folks.

If this sounds familiar, don't worry – you're not alone! There are ways to detect, address, and manage your behaviors. Here are some communication hacks that may help you or someone you love stop interrupting.
Too long; didn't read
The ADHD brain is prone to interrupt others due to difficulties with impulse control, directing attention, and working memory. 
It's important to understand that ADHDers don't intend to be rude by interrupting. It's an involuntary part of having ADHD. 
If you struggle with interrupting, you can practice becoming more aware of when it happens.  
You can manage interruptions by taking notes during conversations and choosing a quiet environment.
3 reasons why people with ADHD interrupt during conversations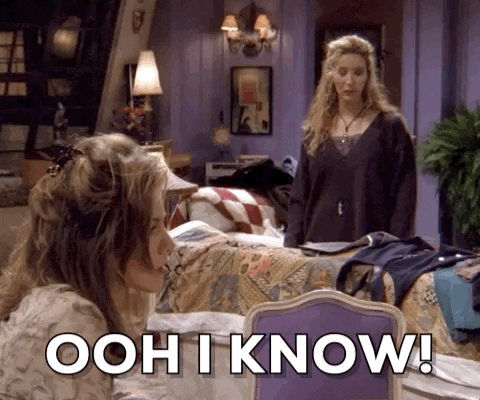 1. We lack impulse control.
One of the biggest reasons why ADHDers interrupt is likely due to challenges with self-regulation and impulsivity.

Impulsive behaviors during conversations might include:
Jumping to ask questions before someone is finished talking
Blurting out answers to unfinished questions
Making loud comments to yourself while someone else is speaking
Interjecting with a personal related story
Interrupting with a completely unrelated thought

2. We struggle with regulating our focus and attention.
People with ADHD have difficulty filtering irrelevant stimuli to choose where to direct their focus.1 This doesn't mean ADHDers can't focus at all. Instead, it means that when we are focused on a conversation, it usually requires a lot of effort.

ADHDers may be able to focus on a discussion for a few minutes, and then our focus might shift to something else. This is when we get the urge to interrupt or change the subject.

3. Our working memory isn't the best.
Impairments in working memory are a common trait of ADHD brains and may be linked to the attentional process, a key component of ADHD.2

For example, if someone's telling you about their day, and something they say gives you a great idea, you might feel the need to announce it immediately out of fear of forgetting it.

How to teach yourself to stop interrupting others
1. Practice noticing your interruptions.
You may not always be able to stop yourself from interrupting, but you can keep interruptions as short as possible. 

If you've gone off-topic or interjected while someone else was talking, try this:
(Optional) Briefly apologize and ask them to continue
Tie it back to what the person was talking about before the interruption (if you remember!) 
Ask specific questions about what they were talking about to help re-engage them in the conversation

2. Be the first one to bring it up with others.
Although this won't necessarily prevent you from interrupting, it can help encounters feel less nerve-racking. There's nothing worse than feeling like you're irritating other people because of something you can't control. (#RejectionSensitiveDysphoria, am I right?)

So, approach this challenge head-on by explaining that you don't mean to interrupt them and that it's a symptom of your ADHD. Ask them to be patient if you interrupt them mid-sentence. Then, hopefully, they'll be more understanding.

3. Choose your environment.
If you plan to have a serious conversation, find somewhere with minimal distractions to help keep your mind focused and reduce the likelihood that you'll interrupt.
Familiar places, like your home or a favorite coffee shop, are ideal.

4. Get rid of any excess energy.

If you know you'll have to focus on a conversation soon (e.g., your partner or roommate is on their way home, you have a scheduled meeting, etc.), try to get rid of some energy beforehand. This can help calm your mind and body, so you're more likely to pay attention and less likely to feel impulsive.
Try jumping up and down a few times, dancing to a song, or taking a brisk walk—anything that gets you moving!
5. Take notes (but not on your phone!)
Take notes during meetings or appointments to help ease the urge to interrupt due to working memory issues. 

🎉 Added bonus! This also helps you retain information better.

There's also no shame in writing down significant points during personal conversations with friends and family. Although, make sure you're not doing it on your phone so (1) you don't get distracted, and (2) they don't think you're ignoring them. 

Write abbreviated versions of any (seemingly urgent) thoughts you have during the conversation. Then, if it's relevant to the topic, wait until the appropriate time to share. 

6. Find something to do with your hands.
When you feel the urge to interject, having something to fidget with can help to diffuse excess energy and allow you to keep listening.

💡 Pro tip! Fidget toys don't have to be "fidget toys" (i.e., the brightly colored keychains marketed towards children). Instead, they can be anything that keeps your hands occupied! This includes hair ties and rubber bands, thinking putty, or random office supplies, like paper clips and pen caps.
Final thoughts
It's not your fault if you struggle with controlling your impulses during conversations. At the very least, it can indicate your excitement about the subject. However, we shouldn't use our neurodiversity as an excuse to have free reign over every conversation.

However, by reading this article, you've already taken the first step: noticing your interruptions. You may only be just now recognizing your behaviors after reflecting on past encounters, but that still counts! The next step is addressing it with others. Not only does this help to relieve any feelings of rejection sensitivity and anxiety, but it also helps others become more aware of your ADHD. (And that you're trying your best!)

Sources:
1The Proceedings of the National Academy of Sciences (PNAS) | Attention can be subdivided into neurobiological components corresponding to distinct behavioral effects
2NeuroImage: Clinical | The neural correlations of spatial attention and working memory deficits in adults with ADHD