Story time! One morning, your friend texts you, and you do one of the following:
Open it at a bad time, but swear to yourself that you'll reply later. (You don't.)
Read the text, think of a response in your head, and then!! ...never actually send anything.
Read it, type a reply, and then get sidetracked searching for the perfect GIF to add. For two hours.
And when you realize you never replied, you feel so much shame that you avoid the text—and your friend—indefinitely.
If that felt like a personal call-out, you're not alone. It's a common ADHD experience that I call 'involuntary ghosting' - a phenomenon that describes the disappearing act that happens when ADHDers forget to respond to texts.
If you don't want to send another text that reads, "hey - sorry I forgot to reply to this!" ...keep reading.
Too long; didn't read
For friends of ADHDers: it's not you; it's us.
Involuntary ghosting usually happens because of procrastination, shame, forgetfulness, and social anxiety.
Avoid involuntary ghosting by adjusting notification settings, scheduling reminders, and striving for imperfection.
Part 2 of the ghosting articles will introduce the idea of having an 'ADHD séance'—a chat with your friends to discuss your ghosting habits, and sharing ways they can support you.
What is 'ghosting'?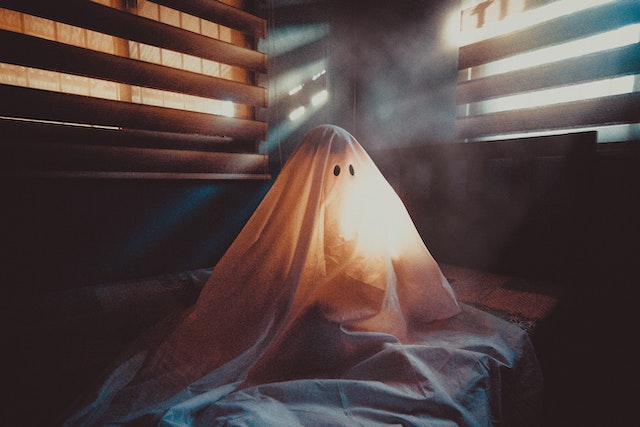 The term "ghosting" — or "ghosted" — describes when a person suddenly cuts off communication with someone without any explanation. They just disappear... as if they were a ghost.
This can happen through any type of communication: texts, social media, emails, and even routine physical interactions, like when someone 'ghosts' their therapist, for (a completely hypothetical) example.
A note to our friends
First and foremost - if you're someone who's been ghosted by a friend with ADHD, know this: we don't mean to ghost you! There are lots of things that could cause our involuntary ghosting, but our vanishing act had nothing to do with you or your text. It's not you, it's us.
(But at the same time, read this with an open mind so you can better understand and support your neurodiverse friends.)
5 reasons why ADHD makes you ghost your friends
These reasons won't apply to every person with ADHD, and the list certainly isn't exhaustive - but these are what I suspect to be the most common reasons for involuntary ghosting.
1. It was bad timing.
Badly-timed notifications are a good analogy for what it's like to live with ADHD. Hear me out - 
Just as impulsive urges and random ideas may arise while trying to focus on a task, sometimes messages arrive at inconvenient times and throw us off course. Also, research has actually shown that opening a message at a 'bad time'—which makes the message icon disappear from the notification bar—decreases the likelihood that the text will be revisited later on.1
2. You forgot to reply.
Trying to type a response with distractions around you—more notifications, external stimuli, Googling the correct way to use a word and getting lost in an Internet Black Hole—will probably make you completely forget about the text.
Maybe you answer later. Or maybe you forget entirely. There's really no in-between.
3. You only responded in your head.
I thought I replied, but I didn't even type it.
Mentally answering a text is a funny ADHD-texting habit... until it's the only way you ever reply to texts.
4. Too much time passed, and now you're stuck in a shame spiral.
Many ADHDers struggle with 'shame cycles', which are characterized by avoidance or procrastination, followed by anxiety, guilt, and shame… which cycles right back to our avoidance and procrastination behaviors.2
Maybe you thought about what to say (see #3), but you kept avoiding the daunting task of typing a reply. Or maybe you spent too much time searching for a GIF to send, and now so much time has passed that it'd be awkward to reply at this point.
Or maybe you're like me - I procrastinate by leaving a message notification on my phone. Anxiety builds from procrastination, making it even harder to reply. 
5. Your notifications were overwhelming you.
People with ADHD, as well as Autistic folks, are prone to 'sensory overload', an anxious feeling caused by overstimulation from sensory input (sounds, lights, smells, etc.) When our phones are constantly buzzing with notifications, it can make us feel overwhelmed with that sensory overload.
At that point, it feels easier to just give up on reading or responding to any of them.
How to stop ghosting your friends
Here are a few strategies that might help you resurrect your relationship with ghosted friends. Try one, try them all, or mix and match. You do you, boo.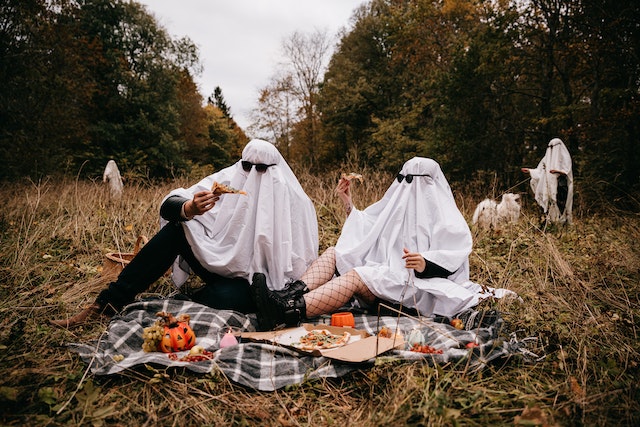 1. Reply right away. 
Answering a text right away could be the easiest way to avoid involuntary ghosting and a procrastination-shame spiral. But this is only useful if you already know how to respond. You don't want to derail your day because you couldn't think of how to reply to a text.
2. Schedule time to answer messages.
If you're getting too many messages, or if there are unanswered texts on your phone, try scheduling time to read and answer them simultaneously.
💡 Pro tip! Leave post-it notes by your workspace to write the names of anyone you need to text before the end of the day. Keep this on hand for your 'scheduled reply time'.
3. Keep notifications 'unread'.
(This one is tricky if those pesky red notification numbers get to you.)
Until it's possible to mark text messages as "unread," try to avoid opening it until you have time to reply.
💡 Pro tip! Check your phone's notification settings and remove permissions from non-essential apps. If you only have notifications from texts, emails, etc., you won't get overwhelmed by the 342 notifications from Twitter, Instagram, and that calendar app you forgot you downloaded.
4. Stay calm!
It's just a text. 
It's okay if you take extra time! Taking a break can help alleviate some of your overwhelm. The recipient probably isn't holding their breath for your reply. (But don't take my word for it.)
💡 Pro tip! Pair this strategy with another on the list to ensure that you revisit those texts.
5. Make sure you actually replied.
Wait - did you even reply? Check your phone!
Maybe you only thought you answered.
💡 Pro tip! Set daily reminders to double check your messages to see if you replied to the ones that are important to you.
6. Opt for a phone call...?
I know, I know! This isn't something most of us want to hear, but sometimes they're a better way to communicate — some conversations are more effective or meaningful over the phone.
Plus - a quick call can eliminate the stress of texting.
💡 Pro tip! Consider sending voice messages if you can't make time for a call (or if you have lots of anxiety about talking on the phone.)
Part 2 | ADHD séance: having the 'Text Talk' with ghosted friends
Part two (of two) of the ADHD ghosting articles is live! Here's what you can expect:
The history of texting and why it makes sense that ADHDers struggle with it
5 quick steps to better texting habits with friends
How to word things that might be difficult to discuss (i.e. why you ghosted them)
Ideas for what to bring up during your "séance" or "text talk"
Read it here:
ADHD ghosting séance: 5 steps to better texting habits with friends