If you have ADHD, you know how challenging it can be to manage the symptoms. While medication can be helpful, what you eat also plays a significant role in managing ADHD. Certain foods and ingredients can actually make symptoms worse, while others can improve them.
In this article, we'll take a closer look at five foods you should avoid if you want to keep your ADHD symptoms under control. Trust us - it's worth it to take a closer look at your diet if you want to maintain optimal brain function, focus, and behavior.
This article in a nutshell:
Certain food ingredients can impact ADHD symptoms, either positively or negatively.
Consuming high fructose corn syrup, white flour, high carbs, and artificial coloring may lead to heightened hyperactivity, impulsivity, and inattention.
These ingredients can affect anyone, ADHD or not, but they have more significant impact on ADHD brains.
Eliminating these foods from your diet may help reduce your symptoms and improve brain function.
What does my diet have to do with my ADHD?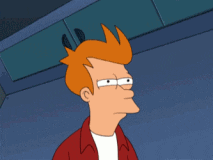 When it comes to managing ADHD, diet can be just as important as your prescription medication. Studies show that certain foods and nutrients affect brain function and behavior, which can influence ADHD symptoms—in either a good or bad way.
For example, a diet mainly consisting of processed foods, sugar, and artificial food coloring can exacerbate executive functioning difficulties. On the other hand, fruits, vegetables, and healthy fats can help improve symptoms. Also, research suggests that omega-3 fatty acids—found in fish, vegetable oil, and some nuts—may reduce ADHD symptom severity.
But remember, every person is different, and what works for one ADHDer may not work for the next. So it's important to speak with your doctor before making any dietary changes.
5 foods and ingredients to avoid if you don't want to worsen your ADHD
What you put in your body will always directly affect your physical and mental health, regardless of your neurotype. While some foods can improve cognitive functioning, others can cause or worsen brain fog, irritability, and inattention.
If you have ADHD, it's important to remain vigilant when deciding what to consume because your entire day can depend on your meal and snack choices.
1. High-fructose corn syrup (HFCS)
High-fructose corn syrup (HFCS) is commonly found in soda, juices, and candy, and it's notorious due to its link to obesity and diabetes. In addition, HFCS can increase risk-taking, impulsiveness, and rash decision-making in people with ADHD. While the exact mechanism is still being investigated, scientists believe that corn syrup causes a change in brain chemistry, which ultimately affects behavior.
2. Refined sugar
Sugar is a popular sweetener in many foods and beverages at grocery stores, restaurants, and probably your kitchen. (No shame! It's in mine, too!) For ADHDers, consuming sugar in moderation is okay, but having too much sugar can affect ADHD symptoms and cause increased hyperactive behaviors.1
3. Foods high in carbohydrates
Carbohydrates, or "carbs," are commonly found in foods like:
Bread
Milk
Soft drinks
Popcorn
Fast food
Potatoes
Pasta
High intakes of carbohydrates increase insulin and epinephrine secretion. In response to stress, your adrenal glands release the hormone epinephrine (adrenaline). Immediately after, this can cause anxiety and hyperactivity. Over time, it can lead to memory loss.
For ADHDers, a carbohydrate-heavy diet can worsen hyperactivity and inattention symptoms.2
4. White flour
White flour, formed by refining wheat flour, lacks many essential nutrients for proper brain function and symptom management. The refining process strips away vital nutrients like polyunsaturated fatty acids (PUFAs), iron, and niacin (Vitamin B3) from the whole grain.3,4
Studies have shown that deficiencies in these nutrients can exacerbate ADHD symptoms in children and adults. To make matters worse, many people in the ADHD community have at least one nutritional deficiency, such as iron and magnesium, which further aggravates their condition.5
5. Artificial food coloring
Artificial food coloring (AFC) is frequently added to foods and beverages to make them visually appealing to consumers, specifically kids. However, these synthetic dyes sometimes contain chemicals—like petroleum—that can negatively affect our health by altering brain chemistry.6
Additionally, scientists speculate that AFCs can cause hyperactivity and impulsivity in children—with or without ADHD—making it difficult for them to pay attention and behave appropriately.
🧠 ADHD research: A 2020 pilot study on college students suggests that artificial food coloring may change brainwave activity and, as a result, exacerbate ADHD symptoms.7
Final thoughts
A balanced diet with proper nutrition can prevent ADHD symptoms from spiraling out of control. If you have (or suspect) ADHD, knowing which food ingredients may interfere with your symptoms is critical. Fortunately, you can supplement your diet with alternatives, stay up to date on nutritional research, and moderate your proportions.
By making informed choices about what we eat, we can better manage our ADHD symptoms, take back control of our day, and improve our quality of life.
-
Sources:
1 Journal of Affective Disorders | Dietary patterns and attention deficit/hyperactivity disorder (ADHD): A systematic review and meta-analysis
2 Nutrients | Associations between Dietary Intake and Attention Deficit Hyperactivity Disorder (ADHD) Scores by Repeated Measurements in School-Age Children
3 Cereals and Grains | A Shifting Climate for Grains and Flour
4 Current Pharmaceutical Biotechnology | Does Diet Affect the Symptoms of ADHD?
5 Journal of Orthomolecular Medicine | Micronutrient Deficiencies in ADHD: A Global Research Consensus 
6 Saudi Journal of Biological Sciences | Dietary intake of artificial food color additives containing food products by school-going children
7 Nutritional Neuroscience | Artificial food coloring affects EEG power and ADHD symptoms in college students with ADHD: a pilot study