When I was younger, my friend and I constantly reminded ourselves to "not let it spiral" whenever something terrible happened. Of course, this was just something we'd say to each other to help us cope at the moment, but I can now see it as an early strategy we'd developed to help with the feelings of shame we'd sometimes experience.
While it wasn't the most effective coping method, it occasionally reminded us to get out of our heads.
It's been a few years since, and it turns out that what we had assumed was a personal issue is an experience shared by many people with ADHD, autism, and other neurodivergence. Shame can often feel like a constant and debilitating part of life; however, while it may feel inescapable, I'm here to tell you that there are ways not to let it spiral. So let's get into it!
Too long; didn't read
What is an ADHD shame spiral?
ADHD shame spirals are negative feelings and thoughts around a perceived or real mistake spiraling out of control. These spirals feel like life is on an uncontrollable downward spiral and can increase anxiety and depression symptoms.
Shame spirals can also be triggered by (perceived) rejection, making individuals who face them more likely to experience rejection-sensitive dysphoria (RSD)—leading to a vortex of negative thinking—and the effects can be rather debilitating.
Why does shame-spiraling happen?
Shame spirals tend to occur in those with ADHD and other neurodiverse conditions. They can also occur in those who are undiagnosed or unaware they are neurodivergent—I know in my case, it was notably worse pre-diagnosis.
While there is no concrete reason why we tend to feel more extreme shame, guilt, and embarrassment, it's thought to be partly influenced by the lower levels of self-esteem in ADHDers. After all, experts estimate that before the age of 12, ADHD children receive 20,000 more negative messages than neurotypical kids.
The increased likelihood of rejection, social isolation, and negative bias towards ADHDers can reinforce the internalization of negative messages and may increase their self-criticism, leading to shame spiraling.1
🧠 ADHD research: A 2020 study on adults with ADHD showed that they had significantly lower levels of self-compassion and higher levels of perceived criticism than participants without ADHD.2
Triggers and warning signs of shame spirals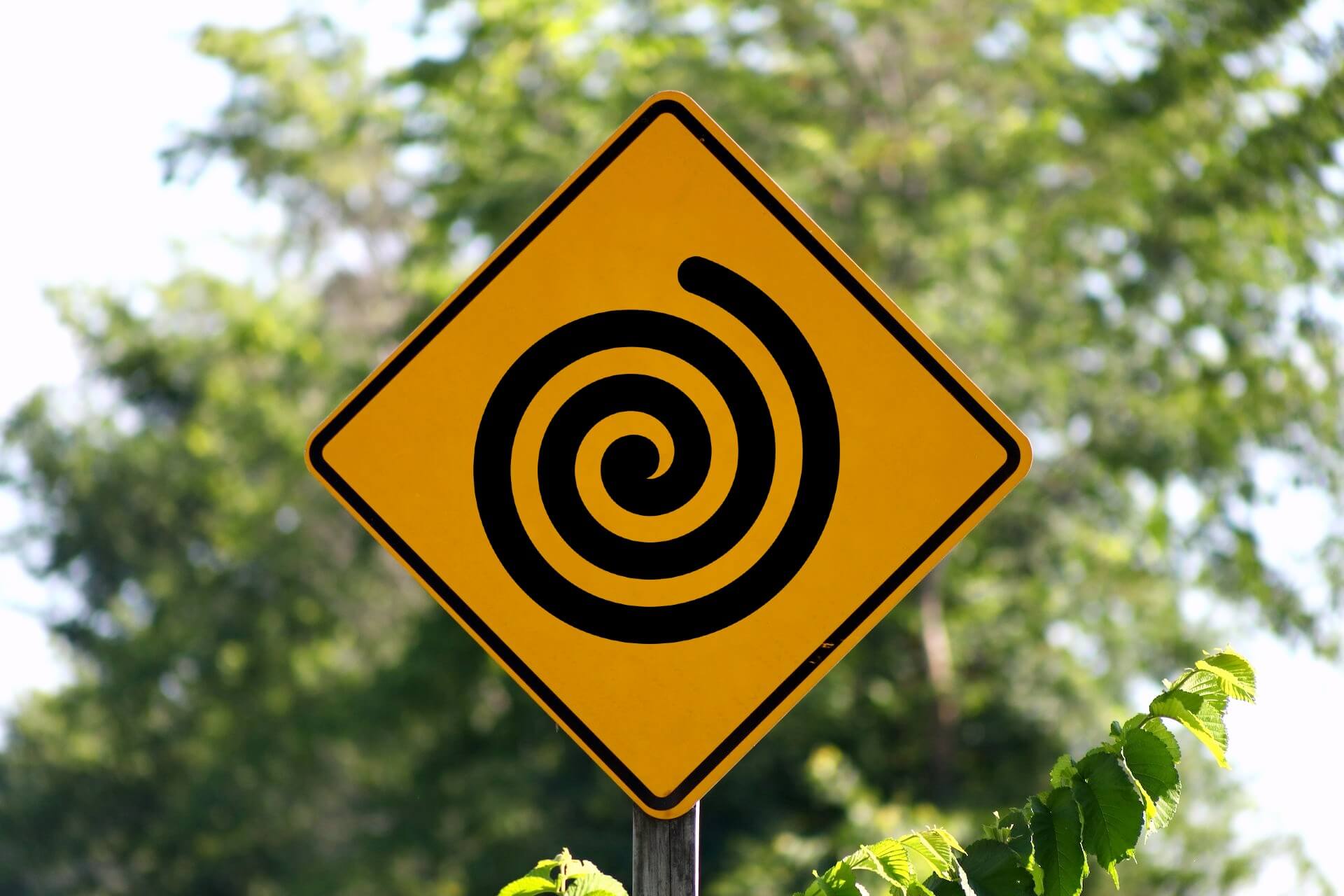 Feelings of anxiety, self-doubt, and worthlessness can characterize shame spirals. However, while known triggers can cause shame spirals, they can also occur spontaneously or from minor things going wrong.
Triggers and warning signs vary from person to person, but there are some common ones to become aware of:
Common triggers
Warning signs
How to cope with shame spirals
While you may be reading this looking for methods to stop shame spirals, it's essential to recognize that the only way to "stop" them is by depowering your negative internal monologue.
Depowering your inner monologue may seem like semantics, but putting the onus on stopping a shame spiral can often lead to avoiding or pushing away the feelings. Remember, we want to heal, not build walls!
And speaking from experience, there are better ways to manage things, and it can frequently make things worse. Therefore, the goal should be to cope within. This change in phrasing also helps remind you not to feel shame about the shame spiral—which is a brilliant way to remove the guilt and regain some control slowly.
Use coping strategies and activities to ride the spiral out.
Final thoughts
"Anything worth doing is worth doing badly." — G. K. Chesterton
I love this quote because I often find myself stuck in the quest for perfection, and for me, this usually causes my shame spiral. So this quote has become my new internal mantra. It serves as a reminder that perfection is impossible to achieve and it's better to do something poorly than to not do it at all.
Take it from me: Shame spirals may be challenging to manage, but things get better, and you will make it out on the other side.
Remember: If you could have done better, you would have. You're doing the best you can with the available resources, which is good enough!
👉 You try it! Check out the raising low self-esteem module on the Inflow app to learn more about how to cope and improve your self-compassion levels.
--
Sources:
1Clinical Psychology and Psychotherapy | Effectiveness of self-compassion-related interventions for reducing self-criticism: A systematic review and meta-analysis
2Mindfulness | Self-compassion and Perceived Criticism in Adults with Attention Deficit Hyperactivity Disorder (ADHD)