People with ADHD often struggle to concentrate, pay attention to details, and remember things. It feels like your brain is in a fog.
You may be surprised to read that brain fog is a real thing!
In addition to ADHD, there are several other factors that cause brain fog. Fortunately, there are (at least) 10 easy ways to manage brain fog, and steps you can take to avoid this type of feeling.
Too long; didn't read
Some brain fog symptoms: poor concentration, memory problems, and mental cloudiness
Brain fog can be a symptom of ADHD
Brain fog can be a long-term symptom of COVID-19. (long-COVID syndrome)13
Brain fog can be caused—or worsened—by sleep habits, viruses, and dysregulated dopamine signaling.4,12
Taking iron supplements and investing in an air purifier are two ways to manage brain fog
What's the relationship between ADHD and brain fog?
ADHD: a neurodevelopmental condition
ADHD is a condition diagnosed in adults and children experiencing consistent challenges with inattention, hyperactivity, and/or impulsive behaviors to the point of negatively interfering with their lives.
Many ADHDers experience brain fog on a regular basis, which explains traits like distractibility, working memory deficits, and fatigue.
🧠 ADHD research: ADHD is characterized by impaired functioning in the frontal lobe—the brain region involved in decision-making, focus, and impulse-control.1 (That's why ADHDers often struggle with indecisiveness, attention regulation, and impulsivity!)
Brain fog: a symptom of multiple conditions
Brain fog is a general sense of cloudiness, fatigue, and slowed thinking. Some refer to it as "cobwebs in their brain".
As a result, normal activities—finding the right words during conversations, making decisions on trivial matters—can be challenging, to say the least.
What does brain fog feel like?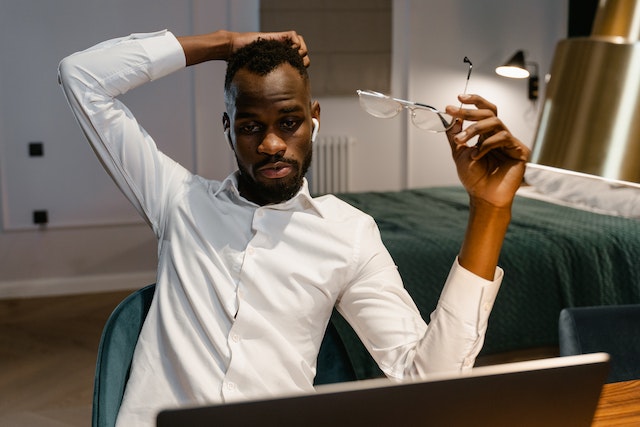 Brain fog isn't a condition, but a symptom of several conditions, so it affects everyone differently. Most people experiencing brain fog notice negative effects at work, school, and social settings. 
Common brain fog symptoms:
Mental fatigue
Physical exhaustion
Distractibility
Motivation deficits (feeling unmotivated)
Forgetfulness
What causes brain fog?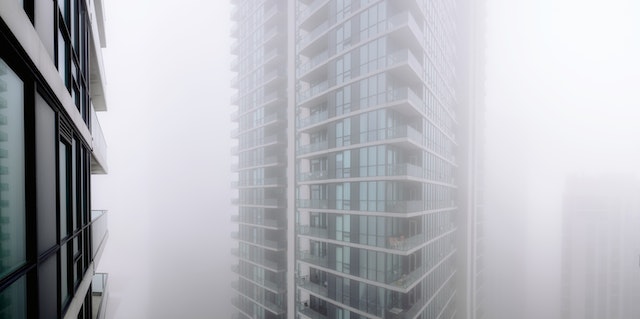 1. ADHD
Brain fog can come from ADHD, but it's not the only cause.
(And, yes—you can experience even worse brain fog if yours is a result of more than one item on this list!)
2. Sleep issues
Sleep is essential to proper brain function, and lack of sleep worsens symptoms of brain fog and ADHD. In fact, the brain activity of (non-ADHD) sleep-deprived patients resembles that of the ADHD brain.2
🧠 ADHD research: Up to 80% of adults with ADHD also struggle with insomnia.3
3. A change in your medication regimen
ADHD medications—Ritalin, Strattera, Adderall—can cause brain fog symptoms. They can also interfere with sleep, making ADHD symptoms worse.
💡 Pro tip! Starting, stopping, or changing doses of any medication can cause adverse side effects. Speak with your doctor any time you plan on changing your regimen.
4. Dopamine deficiency
Dopamine—a chemical messenger in the brain involved in learning, attention, and motivation—governs the reward system, encouraging us to pursue small goals—getting out of bed, replying to emails, showering—throughout the day.
Because ADHDers have lower dopamine activity, they tend to struggle with self-motivation.
5. Brain inflammation (...is related to ADHD?)
Did you know the brain has its own immune system?
It serves as protection from viruses and bacteria, and repairs damage. But part of being a human is co-existing with bacteria and viruses, and potentially encountering them every day. When those microorganisms move past the brain's defense system to cause damage, inflammation occurs.
Long-term inflammation can cause:4
Slower thinking
Poor memory
Fatigue
🧠 ADHD research: It's possible that people with ADHD are more likely to have overreactive immune systems, resulting in chronic, low-level inflammation in the brain.5
6. Environmental factors
Air pollution—gasses, chemicals, and particles in the air—worsens mental performance.6
🧠 ADHD research: Consistent childhood exposure to air pollution increases the likelihood of developing ADHD by 40%.7
7. Nutritional factors
Iron deficiency has been documented to cause brain fog and fatigue. Women who menstruate or are pregnant are most at-risk for iron deficiency.8
8. Other health conditions
Some health conditions—Lupus, hypothyroidism, chronic fatigue—are linked developing brain fog.9,10,11
9. Long COVID syndrome (LCS)
Brain fog has become a common experience recently due to the COVID-19 pandemic. It's even documented as an official symptom of long COVID12 (i.e. experiencing effects of COVID-19 weeks, months, or years after contracting the virus.)
😷 COVID-19 research: Among LCS patients, the most at-risk for developing brain fog are women and ICU admissions.13
10 ways to fix brain fog
Your doctor is the most reliable resource for understanding and coping with mental health challenges; it's important to rule out potential causes (like long COVID or Lupus) before trying to fix it at home.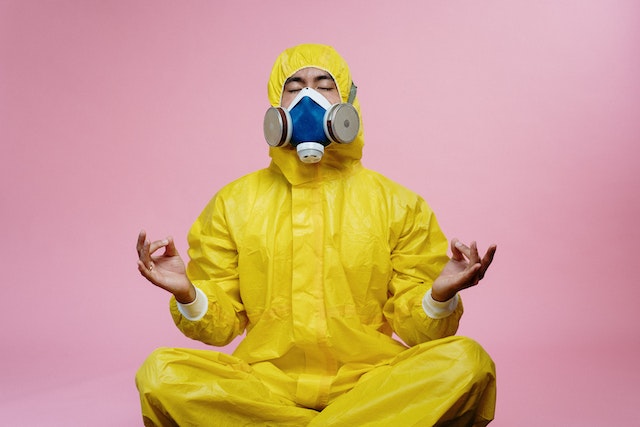 1. Cognitive behavioral therapy (CBT)
Cognitive behavioral therapists help you deal with both brain fog and ADHD symptoms, as well as provide strategies to improve focus, concentration, and emotional dysregulation.
2. Find support
Support groups connect you with people in similar situations. It's a great resource for finding strategies or local professionals who can help.
3. Exercise!
We know you've heard this one before, so we'll leave it at that!
🧠 ADHD research: Exercise, especially cardio, can counteract the effects of brain fog by improving attention, memory, and self-control in people with ADHD.14
4. Drink more water
Dehydration is a common cause of brain fog, as water makes up 75% of your brain. Even minor dehydration negatively affects memory, mood, attention, and alertness.15
5. (Try to) reduce stress
Keeping your stress levels low will help keep brain fog at bay, but we know that's easier said than done.
💡 Pro tip! Try starting with simple breathing exercises or meditation to reduce stress and improve attention.16
6. (Try to) get more sleep
Getting better sleep will significantly improve ADHD and brain fog symptoms.
🧠 ADHD research: Implementing proper sleep strategies reduces the severity of ADHD symptoms and improves functioning.17
7. Eat a healthy diet
Diet plays a crucial role in mental health and function. ADHD adults tend to have poor eating habits18, which only adds to brain fog.
Incorporating fresh fruits and vegetables into your diet (and reducing sugar and processed foods) can help.
8. Improve your air quality
If you spend a lot of time indoors, consider investing in an air purifier.
Spending time outside in fresh air (at least half an hour each day!) can clear your mind and improve focus. 
9. Try supplements
Luteolin is a plant compound that reduces brain inflammation and improves attention and memory.19
Phosphatidylserine supplementation improved attention and memory.20
If you're iron-deficient, supplement with iron tablets, or add iron-rich foods to your diet.
10. Improve daily habits
Limiting distractions and taking regular breaks can improve focus and energy. Choose just one of these to start with, or come up with your own: