Picture this: perpetual fatigue, endless adulting responsibilities, and - for some - the added chaos of kids and pets. (I'm already tired just writing that.)
Throw ADHD into the mix, and you've hit the ultimate exhaustion jackpot. As someone who battles this triple threat on a daily basis, I constantly find myself having to explain to others how my ADHD contributes to this overwhelming fatigue – which, of course, only adds to how tired I am.
The confusion typically follows this logic: People with ADHD can be tired? But "ADHD" means that someone is hyperactive, so how can they have hyperactivity and complete and utter exhaustion?
Prepare to be enlightened because the answer is a bit more complex than you may think.
Fatigue, my friends, is a silent yet very real ADHD thing that tends to get overlooked.
So, what's the deal? Does having ADHD mean you're doomed to feel tired all the time? Is there anything we can do to fix it? Sit tight — or lie down (we totally get it) — as we dive into the tireless world of ADHD fatigue. No nap required!
Too tired; didn't read
Fatigue is common in people with ADHD, especially those with the inattentive type, previously known as "ADD."
Excessive tiredness in ADHDers can be caused or worsened by sensory processing difficulties, lower levels of dopamine, and stimulant medications, to name a few.
Boredom can be more exhausting than mentally engaging tasks.
Sleep disorders are common in adults and children with ADHD.
Establishing a bedtime routine, drinking enough water, and trying certain supplements are ways to manage constant fatigue. (More ideas below!)
Can ADHD make you feel tired all the time?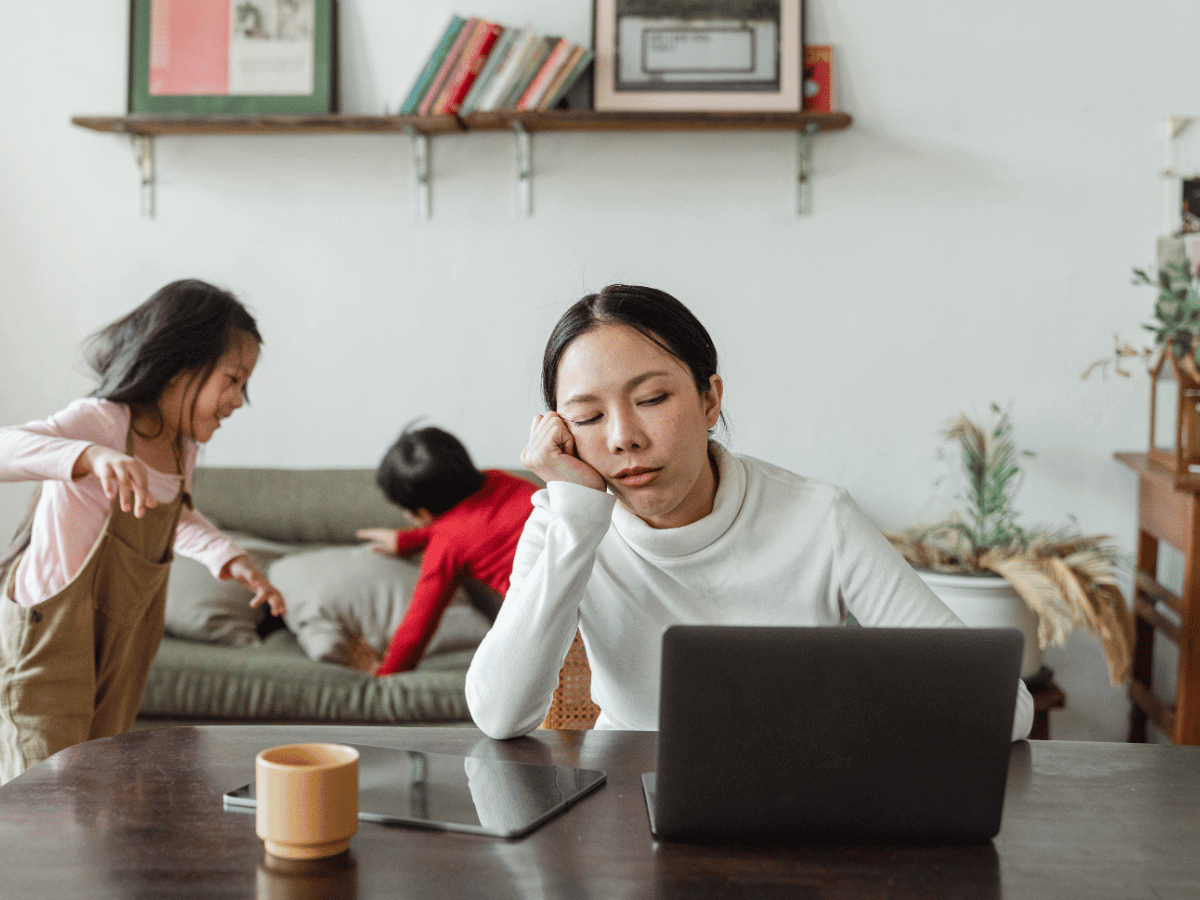 In short, yes! ADHD can make you extremely tired.
Here's the thing – not all ADHD is created equal. It actually has three distinct presentations or subtypes: inattentive, hyperactive/impulsive, and combined. So, not every individual with ADHD will display the physical restless energy often portrayed in media. However, even for those with hyperactive or combined-type ADHD, that infamous energy comes at a cost.
Compared to neurotypicals, adults with ADHD tend to experience significantly higher fatigue levels. A 2016 study found that over 60% of ADHD adults met the criteria for substantial fatigue or "fatigue caseness."1 Research has also discovered that ADHDers with the primarily inattentive type are more likely to experience central (or mental) fatigue.2
Now that we've established that tiredness is, in fact, an ADHD thing, the real question is this: Why are we so tired?
Possible causes of ADHD fatigue
1. ADHD brain fog
ADHD is a neurodevelopmental disorder, meaning it directly affects how your brain is wired. In ADHD brains, there are noticeable structural and chemical differences. More specifically, ADHDers have lower levels of essential neurotransmitters, including dopamine, serotonin, and norepinephrine. 2 These deficiencies can contribute to something known as 'brain fog.'
Brain fog refers to a range of symptoms that affect the ability to think clearly. It has gained popularity recently due to its association with COVID-19 infections. 3 However, people with ADHD have long been acquainted with this phenomenon—even before the pandemic.
Brain fog is a type of mental fatigue. Common symptoms include: 4
Not being able to focus
Forgetfulness and memory loss
Dissociation or 'feeling like you're on autopilot.'
Feeling groggy or dizzy
Difficulty finding the right words
Emotional numbness
Frequent confusion
Excessive physical fatigue and exhaustion
2. Boredom and understimulation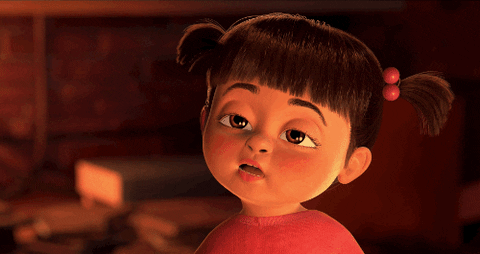 Let's revisit those neurotransmitters we mentioned earlier, specifically dopamine.
Dopamine is commonly known as the "feel-good" hormone, influencing motivation, pleasure, and arousal. When excited, the brain releases more dopamine. Conversely, when bored, dopamine levels decline. This happens to everyone—ADHD or not.
However, people with ADHD naturally have lower dopamine levels, so they require even more stimulation to get that same dopamine spike. Because of this, ADHD brains are frequently understimulated.
🤔 In other words… ADHDers are more prone to boredom!
Science says: Boredom is exhausting
Research has found that experiencing boredom can result in feelings of fatigue. In one study, participants reported higher levels of tiredness when engaging in both challenging and monotonous tasks. Interestingly, fatigue lessened over time when working on difficult tasks, whereas it intensified with understimulating tasks. 5
🔑 Key takeaway: Boredom can be more tiring than situations that require sustained mental effort.
3. Sensory overload and overstimulation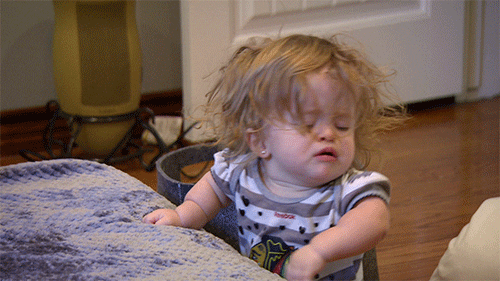 Ever heard of the ADHD Goldilocks complex? It's a real struggle.
People with ADHD tend to fluctuate between hyperfocus and inattention. The same is true when it comes to sensory processing: ADHDers are prone to both understimulation and overstimulation, depending on the situation.
ADHD brains have trouble filtering out unnecessary stimuli, making maintaining focus challenging. If you can't ignore external stimuli, literally everything can become a distraction!
When we experience sensory overload, it requires more effort to concentrate, leaving us feeling irritated, stressed, or overly emotional. It can also make us feel utterly exhausted.
4. ADHD burnout
ADHDers often face daily struggles because of their symptoms, and some of our biggest challenges come with executive dysfunction. Executive functioning difficulties make people more likely to experience things like time blindness, emotional dysregulation, and burnout.
What is burnout?
Burnout is a state of emotional, physical, and mental exhaustion from prolonged stress. People with ADHD will often experience burnout because of their tendency to overcompensate for their executive dysfunction. 6 And, like boredom and overstimulation, ADHD burnout can contribute to extreme tiredness.
5. Co-existing mental health conditions
ADHD often goes hand-in-hand with other mental health conditions, which can contribute to fatigue. 1 Common tiredness-inducing comorbid conditions include:
Depression
Anxiety and panic attacks
Substance use disorders
Chronic fatigue syndrome
6. Comorbid sleep disorders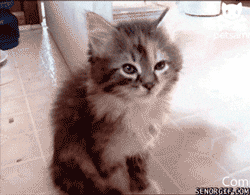 ADHDers are also more likely to suffer from sleep disorders. 7,8
Children with ADHD are up to 70% more likely to experience sleep problems compared to their peers, and this likelihood is even higher among girls. 8
Common comorbid sleep disorders among adults and children with ADHD include:
Obstructive sleep apnea 9
Restless leg syndrome
Insomnia
Narcolepsy 10
7. ADHD medication crash
Stimulant medications — like Adderall, Vyvanse (Elvanse), or Ritalin and Concerta — are the most commonly prescribed treatment for ADHD. These medications work by increasing the levels of dopamine in the brain, making it easier to focus and control impulsive behaviors.
But as great as that is, there's a downside known as the Adderall crash or the "rebound effect." When a stimulant wears off, it can leave you feeling depressed, irritable, and exhausted. While expected, it can certainly be an unpleasant experience. ADHDers taking stimulants may struggle with fatigue due to medication withdrawal, especially in the afternoons and evenings.
Preventing and fixing ADHD-related tiredness
Reading through all the reasons for your ADHD fatigue, you might feel a bit hopeless. But luckily, there are things you can do to help prevent and manage your constant exhaustion.
1. Establish a bedtime routine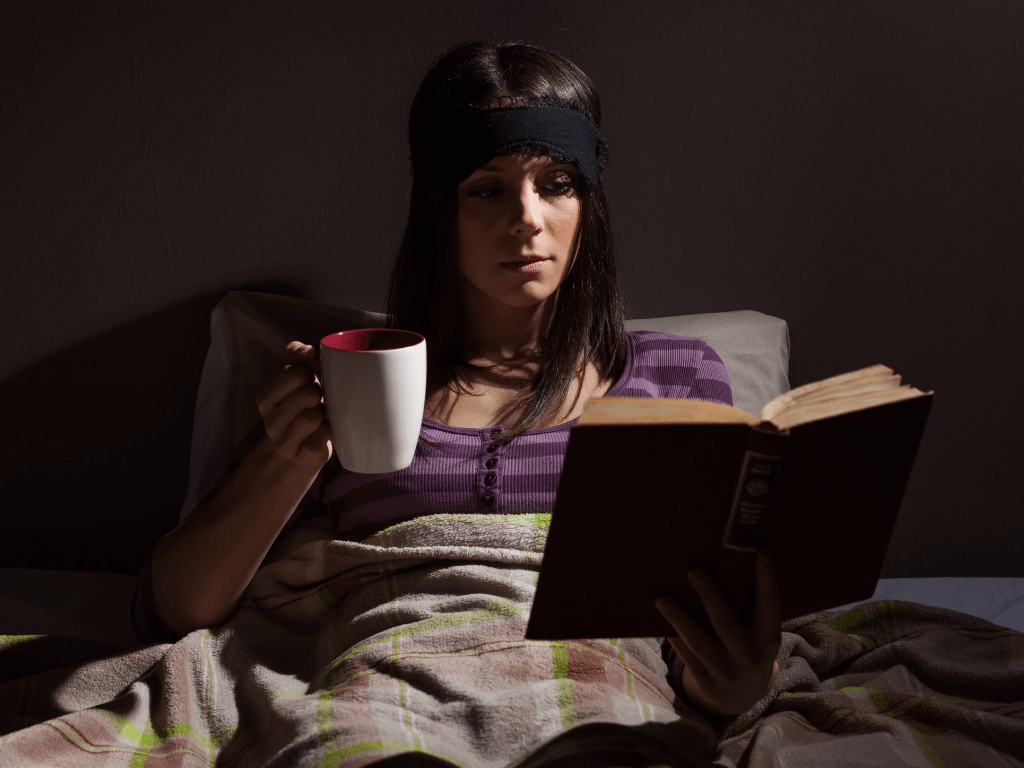 I know, I know - generic advice! But hear me out!
One of the best ways to improve ADHD fatigue is to work on your "sleep hygiene." Keep in mind that this is NOT synonymous with going to bed early every night. Having "good sleep hygiene" refers to maintaining habits that help you sleep well on a regular basis.
Sleep routine example: 10-3-2-1-0 method
One of the best bedtime routines (also called "sleep routines") for ADHDers to try is the 10-3-2-1-0 method.
This method uses the entire day to prepare your brain for quality sleep. It takes practice and repetition, but eventually, you'll slip into this method as easily as you slip into your sheets at night.
💤 Learn how to apply it to your unique lifestyle and schedule in our guide on using the 10-3-2-1-0 method for better sleep!
Another example: Mindfulness exercises
The 5-4-3-2-1 technique is one of the many effective grounding and mindfulness exercises that help with stress and anxiety. You can use this specific example — or any other calming method — to calm your body and mind before bed.
Other tips for restful sleep
At the end of the day (literally), the best sleep routine is the one that works for you. Here are some suggestions you can try to improve your sleep:
Talk to your doctor about melatonin supplements. 11
Get a weighted blanket for your bed.
Drink a hot (non-caffeinated) beverage an hour before bed.
Take a warm bath or sit in a hot shower an hour or two before bed.
Create a cozy sleep environment with white noise, fans, comfy pillows, black-out curtains, etc.
2. Get regular exercise - even if it's minimal.
Regular exercise not only helps you fall asleep faster at night but also boosts your energy during the day. If you're not used to working out, don't worry! Light activity is just as beneficial. In fact, research has shown that simply going for a short walk outside improves fatigue and ADHD symptoms. 12
👟 Need help motivating yourself to exercise? Check out our ADHD exercise motivation hacks.
3. Avoid sugar and caffeine later in the day.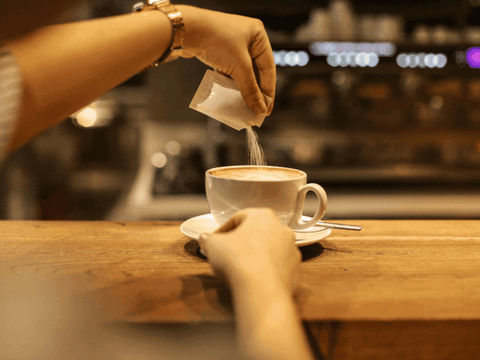 I'm sorry! No one wants to hear this — including me! But the truth is that it can seriously affect your sleep if you're not careful about timing. A good rule of thumb is to avoid caffeine 10 hours before you plan to go to sleep. So, if you usually get to bed around 10 p.m., you should try to stop drinking caffeine around noon.
It's also recommended to avoid certain foods later in the evening, specifically foods high in sugar and fat.
☕ If you're convinced that ADHD prevents you from feeling the effects of caffeine, you might want to read this.
4. Stay hydrated!
This may be another generic tip, but it's super important for ADHDers — especially those taking ADHD medication. Even mild dehydration can be detrimental, causing fatigue, decreased energy, and worsened ADHD symptoms.
How much water should you be drinking?
Depending on height and weight, adults should drink between 9.2 and 12.4 cups (2.16 - 2.96 liters) of water daily. (This is assuming you're getting 20% of your daily fluid intake from foods and other beverages!) Source: Mayo Clinic
Final thoughts: No shame in asking for help!
If you consistently experience excessive fatigue, consider seeking professional help. Your primary care physician can identify underlying factors like vitamin deficiencies or thyroid disorders. Additionally, they can refer you to a neurologist or sleep specialist for further testing. Given that ADHD adults often struggle with depression and anxiety, consulting a therapist or mental health expert is also a valuable option.
It's crucial to advocate for your well-being if you want to find the support you need. And by now, you should know that feeling tired all the time is not "normal." You deserve to feel awake and energized during the day!
You've already taken a great first step by reading this article, but now it's time to dig deeper and make some changes for the better. But first, I think you've earned a nap.
‍
—
Sources
1 The British Journal of Clinical Psychology | Fatigue in an adult attention deficit hyperactivity disorder population: A trans-diagnostic approach (2016)
2 Neurochemical Research | The relationship between central fatigue and Attention Deficit/Hyperactivity Disorder of the inattentive type (2022)
3 Journal of Health Service Psychology | Multidisciplinary Approach to Brain Fog and Related Persisting Symptoms Post COVID-19 (2022)
4 Neuropsychiatry | What is brain fog? (2022)
5 Neuropsychologia | Reward sensitivity following boredom and cognitive effort: A high-powered neurophysiological investigation (2019)
6 Stress | Executive function and attention in patients with stress-related exhaustion: perceived fatigue and effect of distraction (2017)
7 ADHD Attention Deficit and Hyperactivity Disorders | Associations of sleep disturbance with ADHD: implications for treatment (2014)
8 European Journal of Paediatric Neurology | Prevalence of sleep disorders and their relationship with core symptoms of inattention and hyperactivity in children with attention-deficit/hyperactivity disorder (2016)
9 Children | The Link between Pediatric Obstructive Sleep Apnea (OSA) and Attention Deficit Hyperactivity Disorder (ADHD) (2021)
10 Nature and Science of Sleep | Sleep disorders in patients with ADHD: impact and management challenges (2018)
11 Sleep Medicine | Sleep interventions for children with attention deficit hyperactivity disorder (ADHD): A systematic literature review (2023)
12 Phi Delta Kappan | Going outdoors: A natural antidote for attention fatigue? (2017)