Many ADHDers know the condition often carries a hefty financial and emotional price tag. The ADHD tax is any money lost due to ADHD symptoms, like racking up late fees, throwing away spoiled produce, or buying another TV remote because you misplaced your old one.
If the ADHD tax weighs on you, you're not alone.
Here are some typical ADHD tax holes you might fall into and our best tips to avoid or minimize them.
⚠️ Financial advice disclaimer: The information provided is for general informational purposes only. The ADHD blog editors and writers are not licensed financial advisors. Advice given is based on personal experiences and opinions. Consider your personal financial situation before making any decisions.
A note on links: None of links to apps below are sponsored. We do not earn commission for any clicked links.
Too long; didn't read
ADHD symptoms like impulsivity or forgetfulness can lead to a higher cost of living for people with ADHD.
ADHD tax: Costs incurred as a result of living with ADHD.
ADHDers are more likely to have a lower income, making the ADHD tax even harder to bear.
There are tactics you can employ to lessen the financial burden of ADHD.
What is the ADHD tax?
1. Breaking and misplacing things you've bought
Whether due to impaired spatial awareness or distractibility, ADHDers are notorious for accidentally destroying our possessions. Even when we manage not to break things, chances are high that we'll misplace them. If you were to replace every item you step on, drop, or lose, you'd be out a significant chunk of change.
2. Paying for ADHD medication
People with ADHD tend to be underemployed and have a lower income than the general population, so medication is less affordable for us than our neurotypical counterparts.1 For example, the average out-of-pocket cost for 28 tablets of my prescribed stimulant, Vyvanse 70mg, is over $400 at nearby pharmacies. Without good health insurance, these costs really add up.
3. Hobby-hoarding
Many people with ADHD have a wide range of interests. But the expenses built into any hobby can amount to a small fortune. People who are into crafting need to replenish supplies regularly and might change their medium this time next week. A potent combination of hyperfocus, a propensity for mistakes, and then having to start over can make a sizable dent in your budget.
I've lost count of the number of times I've bought something online, then regretted it almost immediately, and I know I'm not alone. ADHDers are four times more likely to impulse-spend, as it's the natural offshoot of one of the classic symptoms of ADHD, impulsivity.
5. People-pleasing
People with ADHD tend to be quite generous. But research shows that ADHDers earn 17% less income on average.2 As a result, we're especially ill-equipped to afford to treat our loved ones as often as we'd like.
6. Penalty fees and forgetting to cancel subscriptions
If you have ADHD, you're almost three times more likely to miss bill payments and equally at risk of struggling with debt.
That's no coincidence: You accumulate late fees when you miss payments, and I'm not just talking about utility bills or credit cards. Forgetting to cancel free trials can add up quickly, and they're hard to remove when you don't check bank statements often.
7. Wasting money and food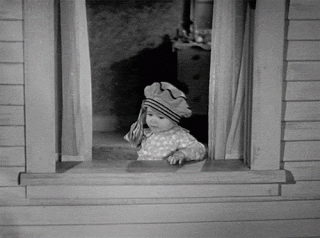 Anything that can go bad is the mortal enemy of an ADHDer. Why? Because preventing something from drying up or rotting requires you to recall that it exists.
Until recently, my fridge was where kiwis went to die. Any ADHDer with a skincare routine knows the anguish of leaving a container uncapped and then accidentally spilling it everywhere. But, of course, something doesn't have to spoil or be spilled for it to be a waste of money.
You can lose untold amounts of moolah buying products to make life easier that you end up never using. (Lookin' at you, gadgets and gizmos!)
How to avoid the ADHD tax
While you probably can't eliminate the ADHD tax, there are some strategies you can use to regain some control over your finances.
Tip 1: You need a budget. Seriously.
Budgeting is critical to financial stability—perhaps even more so if you have ADHD. But it hinges on remembering to keep up with it and avoiding mathematical errors—neither of which are in the ADHD wheelhouse. So, take the guesswork out of the equation and download (and use) a budgeting app, such as YNAB or Mint.
💡 Pro tip: Check out our latest article on ADHD-friendly budgeting strategies.
Tip 2: Update your bank account settings.
ADHD-induced forgetfulness has several negative consequences, including not checking one's bank balance before making a purchase. I, for one, racked up an appalling number of "insufficient funds" fees while trying to conquer this.
Don't make the same mistake. Instead, give yourself a break and join a bank that won't make you pay a fine should you overspend. Set up notifications, so you won't keep spending afterward! Or turn off your overdraft altogether.
Tip 3: Cancel free trials right when you sign up.
Signing up for a free trial rather than paying for a long-term membership may technically be financially savvy. However, due to forgetfulness, it may slip our minds to cancel before the trial period ends, and we wind up paying more overall.
So mark a cancellation date on your calendar, set reminders, or better yet, unsubscribe ASAP.
Tip 4: Do your actual taxes strategically.
As unfair as it may seem, if you're single, under 65, and make over $12,950, you have to pay actual taxes in the U.S. in addition to the ADHD tax. Luckily, you can create mechanisms to ease the stress and financial burden of paying taxes.
For example, you can reduce your overall taxable income by tracking the gas mileage involved in transportation to and from doctor's appointments and pharmacy visits. Likewise, filling prescriptions on a pharmacy website will leave a paper trail of your out-of-pocket costs for your refills, a portion of which is tax-deductible.
Tip 5: Keep your food perishables in sight in the fridge.
Proper nutrition is essential for those with ADHD, and you may fill your shopping cart with produce whenever you go to the supermarket. But as soon as you get home and put vegetables in the produce drawer of your fridge, you might as well be signing their death certificate.
Try keeping perishables in plain view or switching to canned or frozen fruits and vegetables.
🥘 Pro tip: Take a look at our ADHD meal-planning guide for more on how to feed your brain without breaking the bank.
Tip 6: Minimize your medication costs.
The price consumers in the U.S. have to pay for prescription drugs is ridiculously disproportionate to how much those drugs cost to produce.
Here are a few workarounds:
Use websites and apps like GoodRx that provide coupons for medication discounts.
Try switching to a generic medication.
If you're on a low income, sign up for Medicaid.
Find out whether you can get a prescription for a three-month supply to lower your overall cost.
Check the websites of applicable drug manufacturers and see if you qualify for patient assistance programs.
Tip 7: Opt for autopay.
The best way to ensure you make payments on time is not to have to remember them at all. Autopay can be a valuable tool in your anti-ADHD-tax arsenal. Make sure, though, that you have enough money in your account. Apps like Prism can remind you when your bills are due.
Tip 8: Remove temptation.
Avoiding the ADHD tax could be as simple as pausing for a moment before clicking "buy". But stopping to think entails self-awareness, which is hardly an ADHDer's strong suit.
Put yourself in a position in which stopping to think is inevitable. If you have a penchant for online shopping, delete saved payment information from any and all retailer websites, plus the autofill info on your browser. Also, delete quick shopping apps like Amazon from your phone to eliminate temptation.
‍
-
Sources
1 Journal of Abnormal Child Psychology | Financial Dependence of Young Adults with Childhood ADHD
2 PLOS ONE | Attention-deficit/hyperactivity disorder and occupational outcomes: The role of educational attainment, comorbid developmental disorders, and intellectual disability