When I lived alone, I loved grocery shopping: discovering new snacks, carefully choosing produce, and wandering around the store. But, come dinnertime, the excitement for food faded and following an actual recipe seemed impossible. I suddenly forgot every idea, even for the simplest of meals. Instead, I'd end up grabbing snack foods, like guacamole and chips, for dinner.
Now I have a family who seems to want food regularly, and the best way to make sure we're fed is through meal planning.
Let's dive into the benefits of meal planning and hacks to make it work for you.
Too long; didn't read
Planning and time management are hard for ADHDers, which makes it challenging to cook and plan meals.
Meal planning can help save time and money, reduce stress, and decrease food waste.
Start with a rotation of favorite meals and a food inventory.
Use grocery shopping and meal prep hacks, such as batching tasks and doubling recipes. (⬇ Find more hacks further down.)
Allow for flexibility and adapt as needed.
Why is meal planning and prepping so hard with ADHD?
ADHDers often live in the moment, which is beautiful when playing with our kids or chatting with friends, not when we forget what day it is or that our body needs food to survive.
For many, medication starts wearing off around meal prep time, rendering decision-making and meal preparation difficult.
Cooking requires a lot of executive functions, which don't come easily to most ADHDers. This can complicate our relationships with food, making us more likely to binge eat or skip meals.
4 reason why you should meal plan
1. Saving money
If you're like most ADHDers, the last time you cleaned your fridge, you threw away forgotten produce and uneaten leftovers. Sometimes it's even difficult to throw away expired ingredients because you know that the most expensive food you buy is what you throw away.
If you tend to impulse-buy without a recipe, a meal plan can help your budget to minimize waste and dining out.
2. Saving time
Planning meals might seem like a lot of effort, but you might be surprised how much time you're not spending deciding what to eat, wandering the grocery store, or standing in front of the fridge.
3. Promoting healthier choices
Most of us want to eat healthier, but we don't often reach for the most nutrient-dense options when tired, hungry, or rushed. Meal planning lets you choose foods for your health goals, like eating more protein to improve your brain function.
4. Reducing overwhelm and decision paralysis
For many ADHDers, there's a constant internal dialogue. My anxious inner voice gets louder as evening approaches. Often I go into fight or flight and shut down, which is not great for my mental health. Meal planning lets me dismiss that voice and focus on what I need to do.
How to do meal prepping with ADHD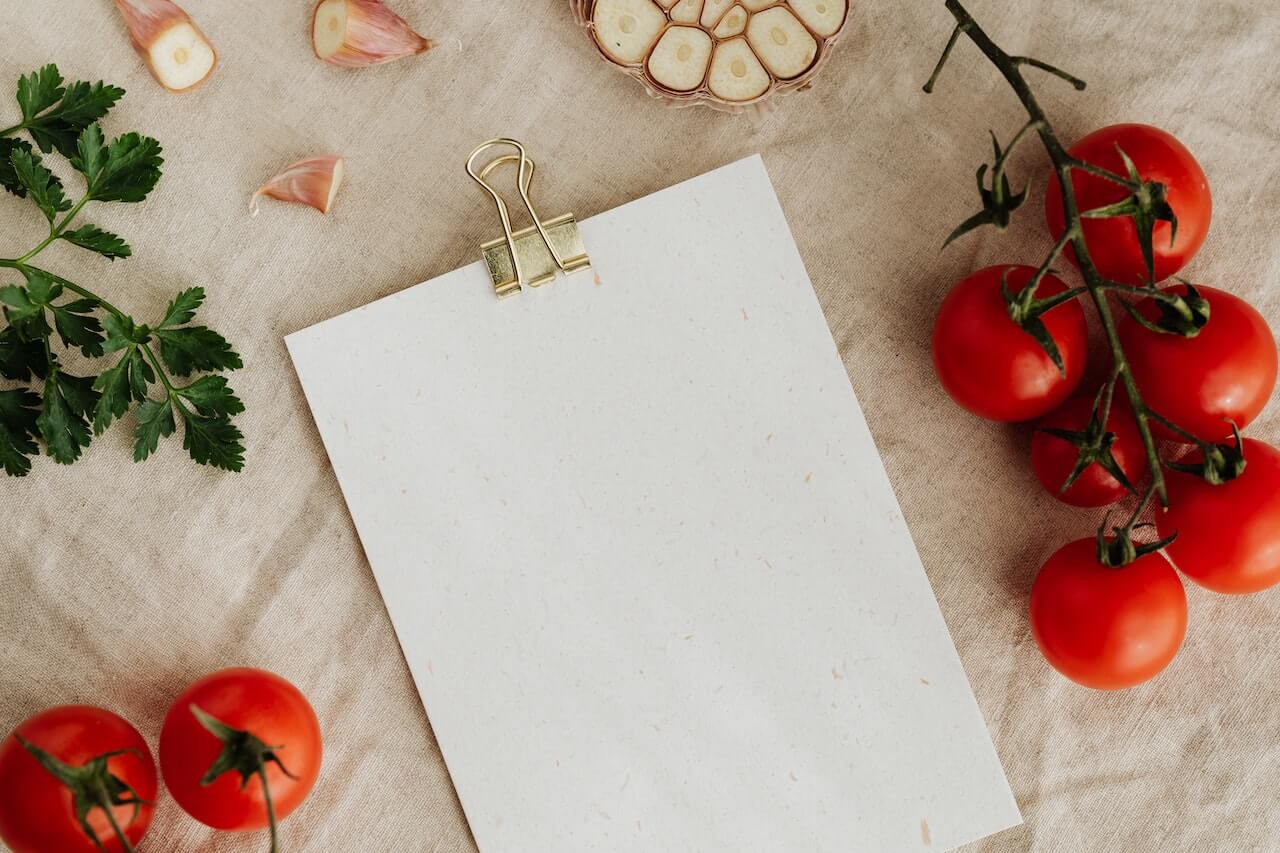 1. Round up your favorite recipes
Choose easy meals and recipes using pantry ingredients, or try sheet pan and one-pot meals.
Browse online, ask friends for inspiration, and then search for simple recipe versions.
Write down your favorite vegetables, proteins, and carbs, then choose one from each category for a balanced meal.
2. Save money with similar recipes
When picking recipes, try to choose meals with similar ingredients. For example, I make similar recipes that use miso paste for one week and then shift to foods with curry powder. Doing this ensures I'm using up my ingredients while keeping myself entertained with entirely new flavors.
3. Stock your food inventory
List what you have (don't worry, we all have five bottles of mustard). Then, check the fridge, freezer, and pantry. Trash spoiled or expired food.
💡 Pro tip! If this sounds miserable, try watching a fridge clean-out or pantry restocking video while you do it.
4. Create a plan
Decide your plan length. We recommend starting with a week or less and scheduling takeout and leftover nights. Keep your plan somewhere you'll see it, like the kitchen.
Keep a running checklist of ingredients and check your inventory before shopping. Add to your list whenever you use up something.
5. Be flexible
It's okay if you need to reevaluate. Don't beat yourself up—just start again and adapt your plan as needed. Meal prepping doesn't always mean having a full dinner ready when you get home. Sometimes it's just giving yourself fewer options to reduce overwhelm.
6. Prep your meals in batches
Try to cook or prep for several meals in one go. This works well with one-pot meals like soups or casseroles to freeze. It's also helpful when making easy-to-assemble building blocks like taco meat, chicken, hard-boiled eggs, rice, or beans.
Try batching for breakfast with a quiche or yogurt parfaits.
8 ADHD-friendly meal planning hacks
Grocery shopping hacks
Choose salad kits or pasta with protein for simple, balanced meals.
Outsource what you find challenging with pre-cut, cooked, or assembled foods.
Frozen produce lasts longer than fresh veggies and is often more nutritionally dense.
Carry your inventory with you: Use phone notes or a grocery app, like Out of Milk or Pantry Check, to avoid buying a fourth bag of cinnamon you won't ever use up. (Or try a meal-planning template for Notion.)
Order groceries online to bypass impulse buys and ensure you don't forget any ingredients.
Meal prep hacks
The hardest part of meal prep is getting started, so If I'm chopping an onion, I cut several and freeze them.
If you can, double recipes to freeze or have leftovers for later.
If you have them, use appliances like food processors, slow cookers, or air fryers to make life easier.
Personalize your process
Embrace grace and flexibility. You may have tried meal planning before and gotten frustrated. If it's not working, reevaluate:
Are your recipes over-complicated?
Do you have a partner or roommate who can prepare some meals?
Could you use body doubling to help you get started?
Can you double your recipes to have freezer meals on hand?
❤ Remember: It doesn't have to be fancy or complicated. The important thing is that you're feeding yourself and your loved ones in a way that works for you.