If you use the internet, you've probably encountered an increasing number of people calling ADHD a "superpower." Of course, as a superhero fan, I'd love to have superpowers. But I've never thought of my ADHD as one.
It's not that I don't enjoy parts of my brain, but I'm afraid I have to disagree with the current trend of glamorizing ADHD as being more than a neurodevelopmental condition, and here's why.
Sometimes I'm a walking disaster (i.e., ADHD isn't a superpower)
Having ADHD isn't all bad, but I don't believe you could find a single person in my life who looks at me and thinks, "ADHD seems so cool! I want that!" I don't blame them, either. I think I'm a fun person to be around, but I'm also aware that, at times, I seem like a walking disaster.
So, while the new hypervisibility of ADHD has brought many positives, I think one of the most frustrating things for me is people calling it a superpower. I mean, aren't powers intended to make life easier for yourself and those around you?
Diagnosis and medication didn't instantly fix my life, but they certainly made things easier.
While I am grateful for being diagnosed and medicated as an adult, my life hasn't suddenly become this easy-to-navigate fantasy. My diagnosis may have answered many questions I had about myself, and it helps to inform my decisions... But even with all this clarity, I still have ADHD, and it affects my life every single day.
Dr. Russell Barkley, clinical psychologist and ADHD whisperer, stated in a talk,
"ADHD is, at its heart, a blindness to time. Or to be more accurate, a nearsightedness to the future."
Therefore, ADHD isn't curable; instead, it takes constant and consistent effort to manage.
ADHD is 50% vibes and 50% struggling to keep up with yourself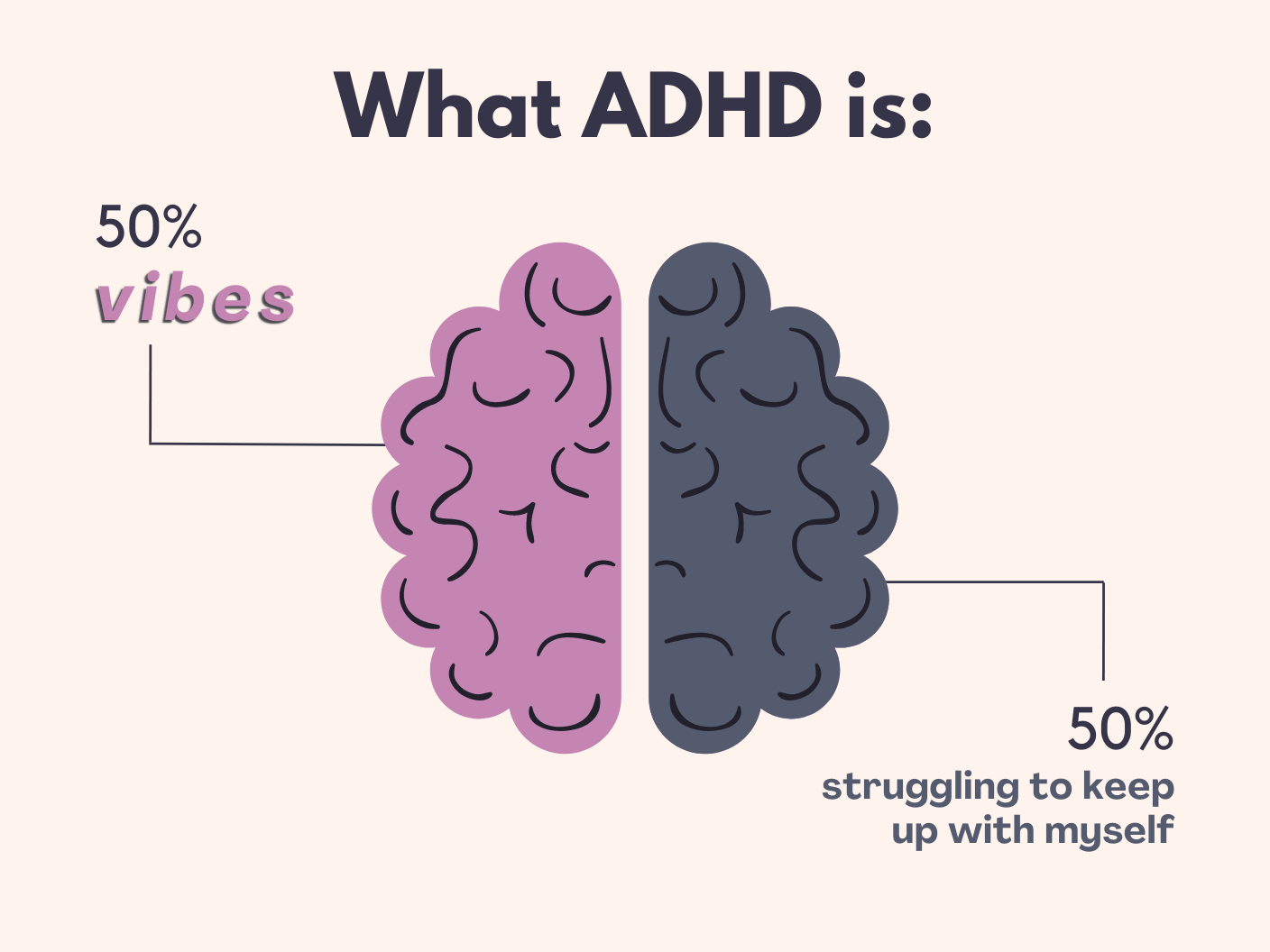 Most of my love for ADHD comes from the like-minded people I've found in online communities. They see the world as I do.
But even with so many avenues of joy, it's a constant fight to get things done. So while I may love my ADHD self, I can honestly say it's exhausting to feel like I'm always in a crisis.
My list of personal pros and cons of having ADHD as an adult:
Pros of ADHD
The memes (if you know, you know)
Constantly finding new skills
Spontaneity
Finding creative solutions
Intuition
Cons of ADHD
😍 My ADHD fantasy: I wouldn't mind, like, a Freaky Friday situation where I trade bodies with a neurotypical for a day and just, like... respond to all my emails or finally file my taxes. The dream!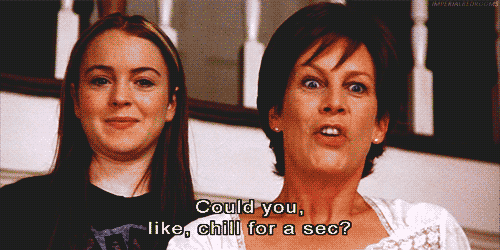 Why "superpower" is the wrong term
🧠 ADHD research: A 2022 study on the self-reported positive characteristics of ADHD found that awareness of the strengths of ADHD could be helpful for individuals to better cope with, embrace, and accept their diagnosis.1
As someone who writes and documents their experiences living with ADHD, I understand that sharing the harder aspects of life can sometimes be challenging. Particularly as we as a community are regularly stigmatized within society and mainstream culture, I know it's tempting to gloss over the negatives and try to give hope to people who are just coming into their diagnosis.2
However, even if it came from the best intentions, the superpower label is problematic at best and reductive at worst.3 It's as if someone decided to take 20% of our lived experiences and re-package them as the entire thing.
It may have come from a good place, but it removes the nuance from our experiences and makes it seem like our struggles are for the greater good. It's incredibly insulting when our reality as ADHDers has us consistently trying much harder than others to survive in our neurotypical society!
Final thoughts
To be frank, ADHD affects every aspect of a person's life—work, school, relationships—and while it does get more manageable, it doesn't get easier.4 What we need as a community is advocacy and education to raise awareness of the complexity of our experiences.
I don't find honor in the struggle. I don't believe I'm a better person for having ADHD. But even against the odds, I get up every day and try my best. I may be uncertain of what I'll accomplish, but I'm always prepared to tackle it. So, while many of us may love our neurodiversity, it's harmful to ignore that we don't function in a way that lets us freely engage with society.
My ADHD is not a superpower, and that's OK. It doesn't have to be. If anything, I'm proud of the life I've been able to build, despite ADHD.
We aren't heroes, but we are badasses!
‍
👉 You try it! While this article focused on the harsh personal reality of living with ADHD, there are good sides to it, too! Check out our Benefits of ADHD module on the Inflow app to learn more about how it informs your creativity, emotional sensitivity, and more!
‍
-
Sources
1 Frontiers in Psychiatry | A qualitative and quantitative study of self-reported positive characteristics of individuals with ADHD
2 Journal of Neural Transmission (JNT) | Public perceptions of adult ADHD: Indications of stigma?
3 Innovations in Clinical Neuroscience | The Quality of Life of Adults with Attention Deficit Hyperactivity Disorder
4 JBI Database of Systematic Reviews and Implementation Reports | Living with symptoms of attention deficit hyperactivity disorder in adulthood: a systematic review of qualitative evidence