Everett was diagnosed with ADHD at 11 and - until his accident - had adopted coping strategies to manage his symptoms. But after an intense hit in football practice, everything he knew about his ADHD changed. 

Too long; didn't read
ADHD may increase your risk of a concussion because of impulsivity and issues with depth perception or sensory processing.
Post-concussion syndrome describes the set of symptoms that usually appear after a traumatic brain injury (TBI).
The correlation between TBI and ADHD doesn't prove that head trauma causes ADHD.
Existing ADHD symptoms can worsen after head trauma.
Most injuries do not cause ADHD, and most cases of ADHD have nothing to do with known head trauma. However, the two conditions share many symptoms. So remember to tell your doctor about recent head injuries if you seek an ADHD diagnosis. 

Traumatic brain injuries (TBI)
A traumatic brain injury (TBI) typically occurs when the head suddenly striking an object or when an object pierces the skull and brain tissue.

What does a TBI feel like? 
Immediately after the blow to his head, Everett recalls hearing loud ringing. It wasn't until that evening that he began showing more symptoms of a traumatic brain injury, including a loss of appetite and a bad headache that wouldn't go away. 

Initial TBI symptoms 
Worsening headache1
Nausea and vomiting
Sensitivity to light
Dizziness 
Slurred or delayed speech
Confusion
Fatigue

TBI vs. ADHD 
While TBI results from physical trauma, ADHD is a neurodevelopmental condition that can only be passed down from parent to child — at least, that's what scientists used to think. (More on that below!)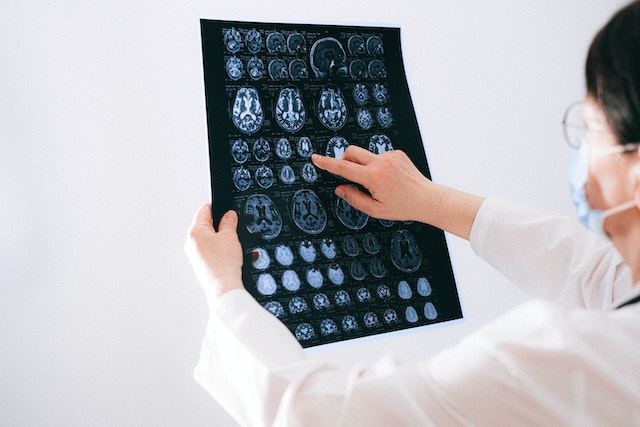 Post-concussion syndrome 
After a traumatic head injury, many people develop "post-concussion syndrome," or PCS. TBI is the event of the injury, while PCS is the set of symptoms that can occur any time after head trauma.

ADHD and TBI both affect a region of the brain called the basal ganglia, which may explain why they share so many many symptoms. Because of this, TBI and ADHD have a complicated relationship that sometimes results in misdiagnoses.2 

Shared symptoms of ADHD and TBIs: 
Difficulty paying attention
Communication difficulties
Low mood
Occasional social inappropriateness

How does a TBI affect ADHD symptoms?
Research on the relationship between ADHD, concussions, and other head trauma is ongoing. Still, personal anecdotes have helped define the effects a traumatic brain injury can have on ADHD.

For Everett, it was emotional dysregulation and working memory
Upon reflecting on his accident, Everett told us,

[The head injury] definitely knocked a lot of stuff loose for me. My emotion regulation that I'd built up into a mask was gone, and my already-bad short-term memory was almost non-existent.

Although Everett has officially recovered from the TBI, his ADHD worsened and has stayed that way. He is treating his TBI with therapy and his ADHD with Vyvanse. 
Can a TBI cause ADHD?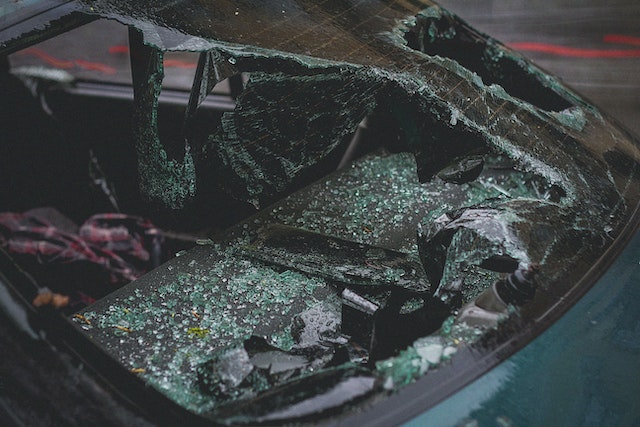 The correlation between TBI and ADHD doesn't necessarily prove that head trauma causes ADHD. 

For someone with ADHD, a brain-related injury may make their symptoms worse. However, for someone without ADHD, TBI symptoms can appear nearly identical to those of ADHD.

Among a survey of adults with TBIs, 5.9% had been diagnosed with ADHD – more than twice the average rate in adults with no history of TBI.3,4 This is explained by the possibility that certain ADHD traits may increase the risk of injuries, such as impulsivity, inaccurate depth perception, and sensory processing issues. 

How to determine if it's a TBI, ADHD, or both
There are a few questions you should ask yourself before considering ADHD treatment.

1. Did you have symptoms before the head injury?
It's very rare to develop adult-onset ADHD, and experiencing symptoms for the first time as an adult might mean you have post-concussion syndrome.

However, suppose you previously had ADHD symptoms that are now more noticeable since the injury. In that case, you may have both ADHD and post-concussion syndrome. 

2. Do you have other concussion symptoms?
Suppose you start experiencing ADHD symptoms post-head injury and have frequent headaches, blurry vision, and personality changes. In that case, you might be experiencing post-concussion syndrome. 

3. Do ADHD medications help?
ADHD medications include stimulants — Adderall, Ritalin, Vyvanse — and nonstimulants like Strattera and Wellbutrin. It's unclear whether using nonstimulants could uncover what's causing the symptoms. However, stimulant effectiveness may help you determine if ADHD is indeed present.

For most people with ADHD, stimulant medications initially reduce symptom severity. But, eventually, they become less effective throughout the day and over time due to the idea of building a "tolerance."

TBI alone would likely be unfazed by ADHD medication.

And while it's normal to experience a medication rebound after taking ADHD medication, watch for severe crashes when the stimulant is wearing off. If the medication makes little to no improvements in symptoms and causes a hard crash, it may not be ADHD.
4. Are your symptoms getting worse?
ADHD symptoms may be more noticeable after a head injury, but they shouldn't worsen.
However, significant life changes and stressful events may extend and exacerbate injury and ADHD symptoms. Your best bet here is to speak with a professional who can review your case in detail.

Part 2 | TBI, PTSD, epilepsy, and ADHD
The second installment of Inflow's coverage on TBI and ADHD is now live! Click below to read about Clau, a survivor of a 2009 car crash that ultimately led to five different diagnoses.
I was diagnosed with PTSD and ADHD after a traumatic brain injury