Thirteen years ago, Clau was in a car accident that would change her life forever. The accident itself was a blur, but she recalls hitting her head on the car's windows before losing consciousness.

Clau had suffered a traumatic brain injury, or TBI, and this was only the beginning of a string of diagnoses she would receive over the next decade.
⚠️ Heads up! This article is the second installment of the Inflow blog's traumatic brain injury collection. Check out the first article (which goes into more detail about TBI) here: Can severe head trauma cause ADHD? 4 things to consider

Too long; didn't read
After her TBI, Clau was diagnosed with PTSD, depression, ADHD, and epilepsy.
PTSD can affect anyone who has experienced trauma.
Epilepsy and seizures are one of the most common symptoms after head trauma.
ADHD and post-concussion syndrome share many symptoms, unfortunately leading to occasional misdiagnoses.
Symptom overlap is likely due to the shared brain regions affected by ADHD and TBI.
Clau is now happily managing her overwhelm and emotional dysregulation with ADHD medication.

TBI and Post-traumatic stress disorder
Clau, now 33, shared with Inflow that she developed PTSD soon after her traumatic experience.

Post-traumatic stress disorder is often misunderstood as a mental health condition.
Many people believe that post-traumatic stress can only affect war veterans, when in fact, it can affect anyone who's experienced physical or emotional trauma.

This includes people with childhood trauma and members of the LGBTQ+ community who have faced adversity.
There have even been reports of healthcare workers being diagnosed with PTSD after working through the height of the COVID-19 pandemic.1

TBI and epilepsy
It took three years of worsening symptoms and a lot of testing to determine that Clau developed epilepsy from her head injury, a shared experience among TBI survivors. Scientists estimate that traumatic brain injuries cause 10% of all symptomatic epilepsies.2

Immediately following the car crash, Clau remembers,

I developed a weird internal tremor . . . that woke me up at night if I didn't sleep enough or when I experienced strong emotions, whether positive or negative.

Although the symptoms decreased for a while, they came back more frequently a few years later when she began to develop clinical depression.

TBI and ADHD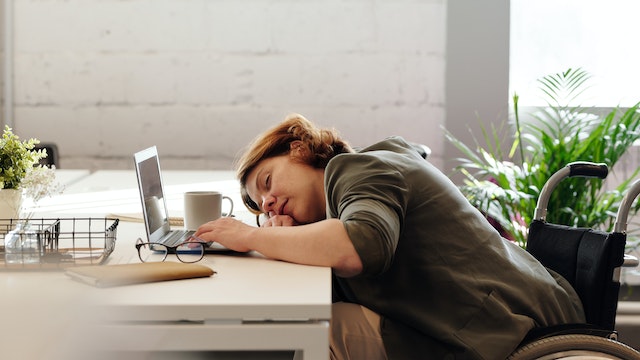 When someone experiences severe head trauma, their brain is permanently damaged.3 The symptoms experienced afterward are similar to those of ADHD.

Many symptoms are shared with ADHD because TBIs most commonly damage regions of the brain that have known associations with executive dysfunction and ADHD. More specifically, TBIs can significantly impair the structure and functioning of the basal ganglia and the prefrontal cortex (PFC).4,5

For example, ADHD and concussions - the mildest form of TBI - share the following symptoms:
Slower response time
Confusion
Irritability

Post-concussion syndrome
Post-concussion syndrome is a collection of symptoms that can appear any time after head trauma occurs. It affects up to 30% of all adults and children diagnosed with TBI.6‍
Because of the symptom overlap, the conditions are often misdiagnosed.7 

Managing ADHD after head trauma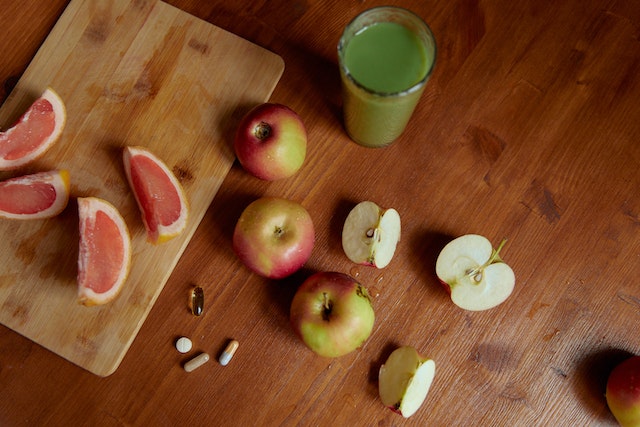 Clau believes she's always struggled with ADHD. But, like many adults in the 'Late ADHD Diagnosis Club,' Clau didn't receive her formal evaluation and diagnosis until recently.

When asked about the most challenging part of living with ADHD after her TBI, Clau says,

Executive dysfunction and emotional dysregulation have been an absolute nightmare in combination with my PTSD.

Medication improved Clau's quality of life
To manage her ADHD symptoms, Clau received a prescription for methylphenidate, a generic stimulant more commonly known as Ritalin or Concerta. Clau also meets with a nutritional therapist to help her create and maintain a healthy diet since certain foods are known to agitate brain inflammation.8

Since starting her treatment regimen, Clau is happy to report:

The world doesn't hurt as much as before. It's like the overwhelm is a bit more manageable.