If you have ADHD, you probably know what it feels like to be impulsive. While that may manifest as interrupting conversations or making risky life decisions for some, others struggle with an unrelenting urge to pick at their skin.
If you pick at your skin and it feels impossible to stop, you might have excoriation disorder. So let's dive into the touchy subject of skin-picking, how it relates to ADHD, and what you can do right now for relief.
Too long; didn't read
Skin picking disorder (SPD) is when someone compulsively picks at or scratches their skin.
Chronic SPD can lead to cuts, bruises, bleeding, and scars.
SPD can be due to underlying anxiety issues and understimulation.
People with ADHD often suffer from body-focused repetitive behaviors, such as SPD.
SPD can be treated through therapy and medication. It can be managed through several preventative measures, such as meditation and exercise.
What is excoriation disorder?
Excoriation disorder, also called skin picking disorder (SPD) and formerly named dermatillomania, is classified as a body-focused repetitive behavior (BFRB).
Body-focused repetitive behaviors
BFRBs are chronic, self-directed behaviors often associated with anxiety, PTSD, and ADHD, among other conditions. Other BFRBs include hair-pulling (trichotillomania), nail-biting (onychophagia), and nose-picking (rhinotillexomania).
Signs and symptoms of excoriation disorder
People suffering from this condition feel strong compulsive urges to scratch or pick at their skin, often causing scabs to reopen and bleed. They may also engage in behaviors like pulling and removing cuticles and nails* or popping cysts and pimples.
People who pick their skin may target body areas with the most nerve endings for maximum stimulation, such as the hands, feet, mouth, or scalp.
*While picking at cuticles and nails can be classified as an excoriation disorder behavior, it also has a more specific name: Onychotillomania.
What can cause chronic skin picking?
1. ADHD
Many ADHDers experience understimulation because dopamine receptors in ADHD brains often struggle to pick up dopamine signals. This leads to issues with impulse control, leading some people to rely on body-focused repetitive behaviors (BFRBs), including skin-picking, as common ways to lead to greater stimulation.
ADHDers with low impulse control may also experience guilt and anxiety, worsening their BFRBs and turning mild crutches into diagnosable disorders.
2. Anxiety
Alongside the stress and boredom of being understimulated, unresolved anxiety often fuels the urge for skin-picking. It can act as a way to reduce the pressure caused by underlying anxiety.
PTSD and OCD
Post-traumatic stress disorder (PTSD) and obsessive-compulsive disorder (OCD) are examples of anxiety disorders associated with BFRBs.
3. Sensory disorders
Sensory processing disorder (SPD) may develop due to, or alongside, sensory modulation disorder (SMD). SMD is when someone cannot regulate or process sensory input and respond to it in an adapted or balanced way. They may experience sensory over-responsiveness, where seemingly small sounds and sensations seem abnormally unpleasant or irritating.1
Overstimulation, understimulation, or delayed response to sensory stimuli (sensory under-responsiveness) might lead to counter bodily stress by seeking other sensory inputs to soothe themselves.2
`Remind yourself that your difficulties with sensory processing, like your ADHD, are a part of who you are and how your brain functions. This is not a failing on your part.` ​​- The Inflow app | Sensory processing module, day 5
The Inflow app is here to support you on your journey towards healthier habits and improved well-being. With a supportive community, personalized coaching, and mindfulness exercises, Inflow is designed to empower you with the tools and knowledge you need for relief. Get started today.
How to stop compulsively picking at your skin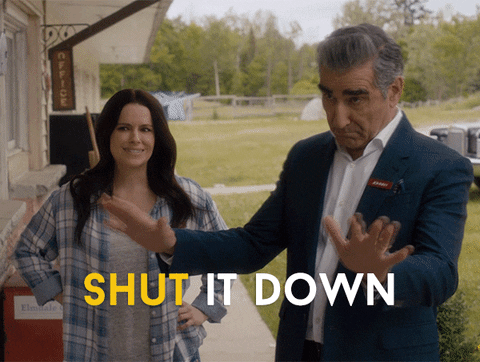 Take preventative measures
Keep your hands busy with hand toys or gloves.
When you get the urge to pick your skin, you can take care of your skin instead by applying moisturizer or other skin care products.
Avoid skin infections by keeping your skin, nails, and hands clean.
Identify your triggers and avoid situations or stimuli that usually trigger your skin picking.
Recruit a friend, roommate, family member, or partner to remind you not to pick if they see you doing it subconsciously.
Therapy
Talking therapy techniques, such as cognitive behavioral therapy (CBT), including habit reversal therapy (HRT), can help lessen the symptoms of the skin-picking disorder.3
HRT assumes that skin-picking is a response to specific situations and triggers. Therefore, HRT helps the patient be more aware of their behavior, identify what triggers it, and replace the skin-picking with less harmful behaviors.
Mindfulness and exercise
Meditation is an exercise of mindfulness. It allows a person to become more aware of their mental and physical state. Targeted meditation exercises can help keep the brain busy and replace skin-picking with more healthy activity.4
Skin-picking urges reportedly worsen in times of high anxiety and negative moods. Exercise can help to lessen anxiety and the associated skin-picking urges.5
Medication
Medication can treat skin-picking disorder. But, as always, consult a doctor about your SPD or ADHD before taking medication, as they can advise best on what could help.
Medications include:
NAC (N-acetylcysteine) medication interacts with glutamate, a chemical produced by the brain that is used by nerve cells to transmit signals and has been proven effective in treating excoriation disorder.6
Selective serotonin reuptake inhibitors (SSRIs), more commonly known as a type of antidepressant, increase serotonin levels in the brain. They're typically used to treat depression and anxiety and can help with underlying anxiousness that may worsen skin-picking disorders.
ADHD medication can help with skin-picking as a body-focused repetitive disorder. However, it may also exacerbate symptoms. Methylphenidate can lead to hyperstimulation of neural pathways, potentially leading to increased skin-picking or hair-pulling behavior.
‍
-
Sources
1 Frontiers in Integrative Neuroscience | Sensory Modulation Disorder (SMD) and Pain: A New Perspective
2 Pediatric Research | An exploratory study of parent-child association in sensory modulation disorder involving ADHD-related symptoms
3 Dermatologic Therapy | Habit reversal therapy in the management of body focused repetitive behavior disorders
4 Psychosomatic Medicine | Lifestyle Interventions in the Treatment of Obsessive-Compulsive and Related Disorders: A Systematic Review
5 Advances in Mind-Body Medicine | Alternative Therapies for Excoriation (Skin Picking) Disorder: A Brief Update
6 Journal of the American Medical Association (JAMA) Psychiatry | N-Acetylcysteine in the Treatment of Excoriation Disorder: A Randomized Clinical Trial