I don't know about you, but I've had a lot of different jobs. Most of the time, I changed jobs because I quit—due to impulse, boredom, or both. But I've also been fired a few times. Unsurprisingly, all this job-hopping might be partially due to my ADHD.
In studies, adults with ADHD had higher unemployment rates (and lower income) than those without ADHD.1 The question, then, is why? What is it about ADHD that makes the workplace so challenging?
Too long; didn't read
ADHD impacts executive functions of the brain, like working memory, cognitive flexibility, and self-control.
At work, people with ADHD often struggle with staying focused, meeting deadlines, and overall productivity.
ADHDers often do their best work in fast-paced, hands-on, creative, and well-structured jobs. (However, everyone is different!)
Treatment options can include medication, therapy, an ADHD coach, and different workplace accommodations.
ADHD in the workplace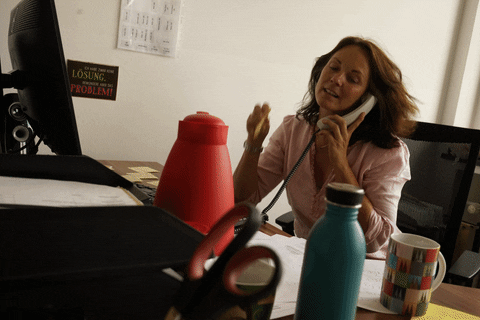 ADHD (or attention-deficit/hyperactivity disorder) is a neurological condition that impacts behavior and attention. Symptoms can vary, but it mostly boils down to executive function difficulties, which can significantly impact workflow and quality.
What are executive functions?
Executive functions are the higher-level cognitive processes that manage and control our cognitive skills, abilities, and behaviors.2 In other words, they're what we use to get things done.
Core executive functions include:
Working memory – the stored memory you use to function from moment to moment
Flexible thinking – the ability to think about multiple things at once or change your viewpoint
Self-control – the ability to control behaviors, impulses, and emotion
Interference control – the ability to focus, pay attention, and tune out irrelevant information
When executive functions are impaired, productivity at work often suffers. Adults with ADHD with more executive function deficits also have higher job loss rates and unemployment.2
Common work-related challenges for ADHDers
ADHD isn't a one-size-fits-all diagnosis, so not every ADHDer will have the same struggles. But in general, a few common symptoms can impact someone with ADHD at work.
1. Time management struggles
No matter what I do, I'm always running a few minutes behind. My chronic lateness is a cute quirk to my friends, but for employers? Not so much.
Many people with ADHD struggle with what's known as time blindness, or the inability to accurately sense the passage of time. In other words, we quite literally lose track of time.
In the workplace, time blindness can create difficulties with:
Arriving at events or meetings on time
Estimating how long a task will take
Planning ahead
2. Attention dysregulation
One of the core symptoms of ADHD is difficulty with attention management. (Notice I didn't say "attention-deficit"?)
That can look like being easily distracted, having difficulty focusing on a specific task, or growing bored easily. But it can also look like hyperfocus.
Trying to focus on a mundane task can feel downright painful, yet you can spend hours working on a project you love. While this hyper-fixation can benefit some aspects of a job, it can also cause you to ignore other essential tasks, leading to another common workplace struggle for ADHDers:
3. Productivity management
Boredom, lack of motivation, or feeling overwhelmed can cause many people with ADHD to push "must-do" tasks off until tomorrow or the next day. Then, what often ends up happening is that we feel rushed or disorganized and end up making careless mistakes.
All these struggles can make it harder to do your job or do it well. Research has found that adults with ADHD are less productive at work and have more workplace injuries or accidents than neurotypical adults.3
Which jobs are suitable for people with ADHD?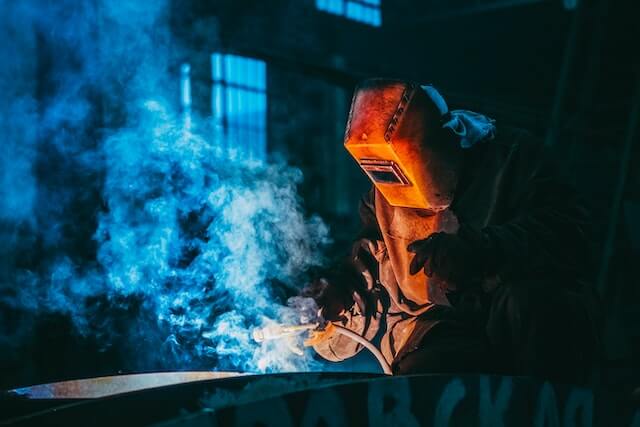 There's no right or wrong career choice for someone with ADHD. But there are certain types of jobs in which those with ADHD often thrive.
Fast-paced environments
People with ADHD may work best in fast-paced and exciting environments since our brains can get bored quickly. Fast-moving or intense jobs are more stimulating, which promotes dopamine release—something ADHD brains crave.
Examples of jobs that are hands-on, fast-paced, and allow for movement:
Healthcare worker (nurse, doctor, paramedic)
Firefighter or police officer
Fitness trainer
Chef or bartender
Athlete
Physical therapist
Mechanic
Jobs requiring creativity
Given the tendency to hyperfocus (and the increased risk of boredom), it's no surprise that creativity and interest are ADHD job requirements. Neurodiverse brains perform best when their work is based on their passions and requires creativity.4
Predictable jobs aren't a great fit; people with ADHD tend to require mentally stimulating work and often do better with novel (new) tasks.
Examples of creative careers include:
Artist, musician, or actor
Writer or journalist
Cosmetologist
Photographer
Graphic designer
Jobs with structure
Some people with ADHD prefer highly structured jobs. They find that having clear deadlines, strict schedules, and expected routines make it easier to stay organized and get things done.
Some fields that are good for those who enjoy structure include:
Teaching
Computer programing
Sales
Real estate
Jobs without structure
For other ADHDers (myself included), too much structure can feel unsettling. Jobs that have a more go-with-the-flow atmosphere may work better. Some research suggests that adults with ADHD work best with more flexibility and autonomy and in more informal work environments.4
Examples of flexible jobs include:
Hairdresser
Counselor
Copywriter or editor
Small business owner
It all depends on the person and their preferences, experiences, and skills.
How to improve your adulting skills at work (despite ADHD)
There's no cure for ADHD, but there are ways to manage your symptoms. Therapy, medication, and various accommodations can all be helpful.
1. Talk to your doctor about medication options.
ADHD can be treated with stimulant medications like Adderall, Vyvanse, or Ritalin. However, nonstimulants—like Strattera—are also popular treatment methods.
By increasing certain brain chemicals, ADHD medications can improve attention, impulsivity, and hyperactivity.
🔬 ADHD research! Adults who take medicine for their ADHD have a lower risk of unemployment than those who don't.5
2. Try a free trial on the Inflow app.
Inflow is a science-based app designed for people with ADHD using cognitive behavioral therapy (CBT) principles.
Inflow provides tools to help improve your productivity, organization, and time-management skills through:
Modules containing mini lessons to help you learn more about neurodiverse brains
ADHD-specific meditations
Skill building challenges
Personal ADHD coaches that work to support you
3. Look into reasonable ADHD workplace accommodations.
Even if you take medication and take advantage of the Inflow app benefits, it can be hard to get your work done. But, thanks to the Americans with Disabilities Act (ADA), adults with ADHD can get reasonable accommodations in the workplace, like more flexible scheduling or work-from-home options.
Disclosing your ADHD diagnosis (to anybody) is a personal decision, so if you're not comfortable talking to your employer about that, there are other strategies you can use on your own.
Some of the most helpful ways to improve your productivity and focus at work include:
Taking small breaks throughout the day to move and stretch
Breaking large projects up into smaller tasks
Setting timers to help stay on track
Limiting distractions by using headphones or white noise
Finding a job that you love and feel inspired by
‍
-
Sources
1 PLoS One | Attention-deficit/hyperactivity disorder and occupational outcomes: The role of educational attainment, comorbid developmental disorders, and intellectual disability
2 Journal of Attention Disorders | Occupational Status Is Compromised in Adults With ADHD and Psychometrically Defined Executive Function Deficits
3 Frontiers in Psychiatry | Effect Modification by Attention Deficit Hyperactivity Disorder (ADHD) Symptoms on the Association of Psychosocial Work Environments With Psychological Distress and Work Engagement
4 Journal of Attention Disorders | Creativity in ADHD: Goal-Directed Motivation and Domain Specificity
5 Journal of the American Medical Association (JAMA) | Association Between Pharmacological Treatment of Attention-Deficit/Hyperactivity Disorder and Long-term Unemployment Among Working-Age Individuals in Sweden