If you're an ADHDer, chances are you're familiar with the struggle of maintaining focus. After all, inattention is a common experience among the ADHD community.
More often than not, we're looking to time management life hacks, medication, and 1:1 coaching to better concentrate on work, school, or household chores.
Who wouldn't want to experience hyperfocus? What a thrill to have deep, unbroken concentration and that in-the-zone feeling!
If only it were that simple.
Too long; didn't read
Hyperfocus is a state of intense concentration on tasks or activities for long periods.
People with ADHD tend to hyperfocus on things that are engaging, rewarding, or interesting.
Though not an official symptom, hyperfocus is more common for people with ADHD.
Anyone can experience states of hyperfocus.
While hyperfocus can enhance productivity and performance, it can also lead to burnout and neglecting one's own needs.
What is hyperfocus?
ADHD hyperfocus is a state of intense concentration on a task or activity, particularly one that is engaging or interesting to the ADHDer. When experiencing hyperfocus, people may completely ignore or tune out everything around them.1
Simply put, hyperfocus occurs when you intensely focus on something for an extended period of time.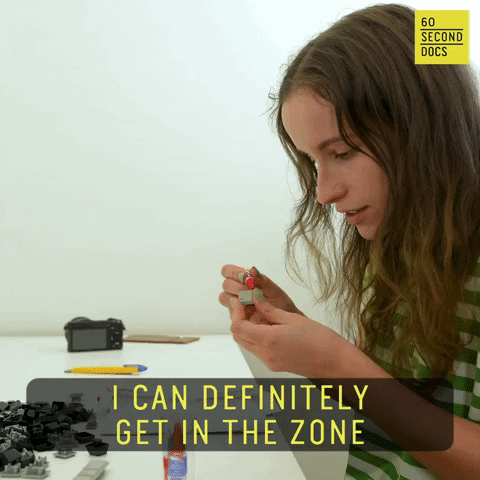 Some liken this experience to being in the zone. Others suggest that hyperfocus could be a deeper state of flow than a shallow one, something most neurotypes would be familiar with.
For people with ADHD, hyperfocus has pros and cons. It's not necessarily positive or negative, whereas most neurotypicals would consider flow almost exclusively beneficial, reflecting peak performance like a movie montage with a eureka moment at the end.
Is hyperfocus a symptom of ADHD?
Technically, hyperfocus is not officially a symptom of ADHD, and many associated experiences are subjective. However, there is a strong association between ADHD symptoms and hyperfocus characteristics.2
Additionally, hyperfocus isn't specific to ADHD, which means anyone can experience it. However, scientific studies - and frequent anecdotal reports from the ADHD community - suggest it's more likely to happen to neurodivergent individuals, including people with ADHD, autism, OCD, and schizophrenia.1
Why is hyperfocus a more likely experience for ADHDers?
Some consider ADHDers "superior deep 'flow-ers'" due to our unique attentional style—ADHD brains tend to struggle with focusing on tasks that are not inherently interesting or rewarding. However, when we are genuinely motivated, it's then that we can tap into our hyperfocus abilities.
What causes ADHD hyperfocus?
Hyperfocus often involves personal interests or hobbies, which provide more motivation than external factors such as work deadlines or monetary rewards. (However, it's totally possible to trick your brain into hyperfocusing on the external factors!) This preference likely stems from the release of dopamine during hyperfocus, generating positive effects that drive our desire to prolong the experience.
In other words, once we start hyperfocusing, it's hard to stop.
And while this intense focus may make us feel like we're getting a lot done, it can sometimes be deceiving, as we may end up with accomplishments that hold little value. (For example, prioritizing video games over real-life responsibilities).3
🧠💡  If you're looking for a way to control your ADHD hyperfocus, might I suggest Inflow? It's an ADHD management app that can help you (1) better understand your brain and why it is the way it is, (2) teach you how to manage your ADHD-related challenges, and (3) connect you with an ADHD coach that can address your personal struggles with hyperfocus spiraling out of control. Take a free ADHD quiz to get started!
What does ADHD hyperfocus feel like?
Although no formal definition or consensus exists, people and studies often cite the same characteristics. From an outsider's perspective, individuals who hyperfocus on something may simply come across as deeply engrossed, obsessed, or passionately dedicated to their task.
Whether you realized it or not, you've likely experienced some form of hyperfocus. And if you're like me, you're particularly prone to it.
When you're hyperfocused on an activity or task, you may experience...
deep interest and engagement
euphoria
feelings of satisfaction
being unaware of your hyperfocus state; or if you are aware, you may feel as if you're stuck in a trance ‍
detachment from your surroundings
time blindness
increased productivity
increased work speed
What do people with ADHD hyperfocus on?
Hyperfocus is great when the creative juices are flowing because it's easier to concentrate on our work. But hyperfocus isn't so great when you're stuck on things like doom-scrolling, binge-watching Netflix, or neglecting your basic human needs as you're 37 pages deep into a Wikipedia choose-your-own-adventure game. (Non-specific example, of course...)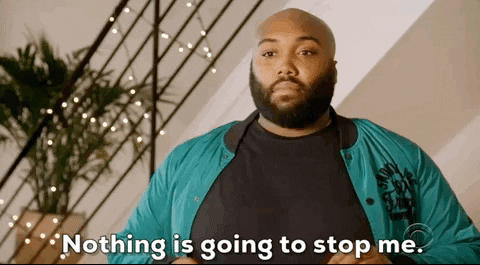 These are a few common situations in which ADHDers may find themselves in hyperfocus, which is most likely to occur in three categories: work or school, hobbies, and screen time.3
Examples of ADHD hyperfocus activities
Creative projects or hobbies
Video games or books
Scrolling through social media
Re-organizing the entire refrigerator
Doom-scrolling the news
Getting lost in obscure Reddit threads and Wikipedia deep dives
What are the benefits and drawbacks of ADHD hyperfocus?
Pros of ADHD hyperfocus
It's true — there are benefits to hyperfocus. Some would describe it as an ideal, or even optimal, state. ADHDers can thrive in hyperfocus, especially in work and school environments that accommodate their strengths.3
Some of the positive outcomes of hyperfocus include:
Enhanced productivity and performance
Sense of accomplishment
Confidence boost
Energy boost
Creativity, innovation, resourcefulness
Finally completing tasks or projects that you've been avoiding
Especially when offered support and the right opportunities, understanding your hyperfocus can be a powerful tool. And, as it turns out, some of our greatest creative minds, athletes, and entrepreneurs are famous and influential ADHDers (who have probably had lots of hyperfocus sessions.)
Cons of ADHD hyperfocus
In some cases, we can get absorbed in a task to the point of consequence — even if we're focusing on an activity we love engaging with or a task we really need to finish.
In these situations, you may experience the following:
Ignoring other responsibilities
Losing track of time
Burnout and exhaustion
Task avoidance
Task paralysis
Challenges with prioritization
Additionally, there are some negative physical symptoms that might result from too-much-hyperfocus:
Neck stiffness
Eye strain
Back pain
Fatigue
Dehydration (from not drinking enough water while you were hyperfocused)
And sometimes, hyperfocus is engaging in harmful behaviors, like chronic skin picking.
We may even feel incentivized or motivated to lean into hyperfocus and accept it as a necessary offset to all times lacking focus. It's as if we're saying, "I didn't get enough done yesterday because I kept zoning out at work, so it's OK if I hyperfocus for 9 hours today."
This can be an unpredictable cycle, with its own intense highs and lows.
Final thoughts: In the zone or out of focus?
Ultimately, hyperfocus can be a positive, productive, and useful experience.
Some experts even suggest that establishing a better hyperfocus definition could make it easier to diagnose adult ADHD. It could also help differentiate the downsides and benefits of hyperfocus and in what environments or situations it can be an asset.2
Ideally, we should work to find a healthy balance in managing hyperfocus — because sometimes, it's a pretty cool and unique ADHDer experience to be In-flow.
‍
Sources
1 Psychological Research | Hyperfocus: the forgotten frontier of attention (2019)
2 Frontiers for Young Minds | Hyperfocus: The ADHD Superpower (2022)
3 ADHD Attention Deficit and Hyperactivity Disorders | Living "in the zone": hyperfocus in adult ADHD (2018)